Armadillos becoming more common in Kentucky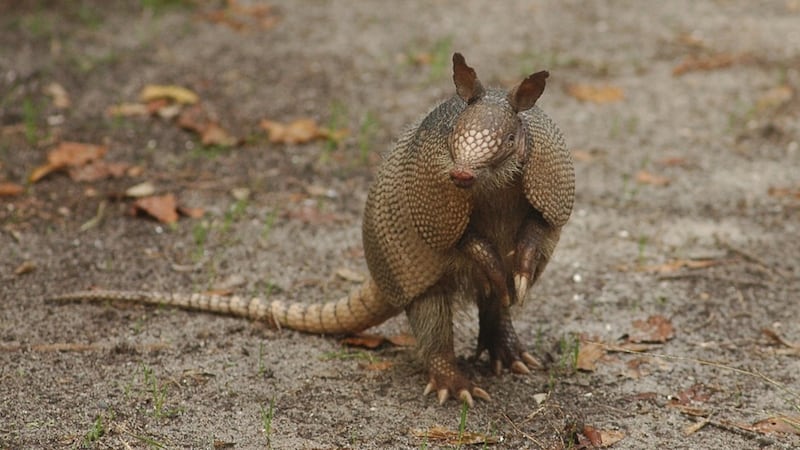 Published: Jul. 26, 2018 at 3:45 PM EDT
A Facebook post from the Kentucky Department of Fish and Wildlife Resources points out the rising frequency of armadillo sightings in the state.
Herpetologist John MacGregor says that Kentucky sightings of the nine-banded armadillo go as far back as the mid-1980's, but that the animal only started showing up regularly in the early 200o's. As winters grow milder, MacGregor says the animals are gradually moving northward and eastward.
MacGregor says armadillos don't seem to do much harm, but that they may dig up lawns looking for grubs and insects. He also advises anyone who runs across an armadillo to enjoy the moment, but steer clear from touching it – the animals are considered a natural host for the bacterium that cause leprosy.