Catholic diocese teaming up with catering company to help TN fire victims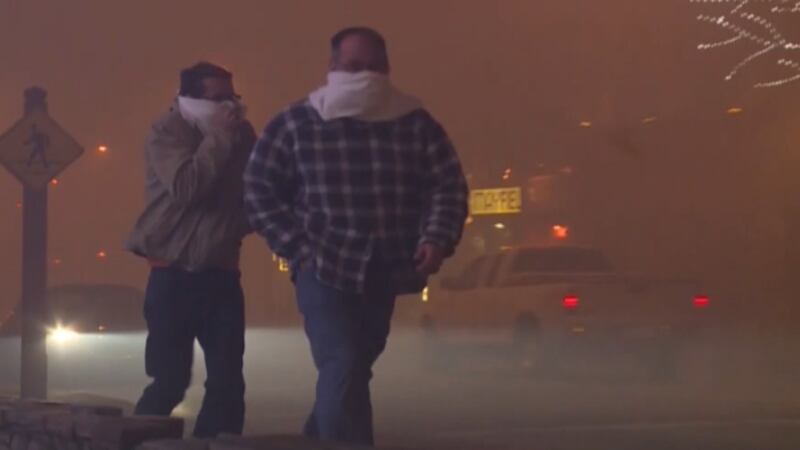 Published: Dec. 1, 2016 at 12:34 PM EST
As wildfire victims in Tennessee begin to assess the damage, people around the country are pitching in to help.
Here in Kentucky the Catholic Diocese of Lexington is teaming up with Lundy's Special Events to help.
Father Jim Sichko says watching the images coming from Sevier County are heartbreaking and he knew right away he wanted to find a way to help...the folks at Lundy's Special Events felt the same way.
"The Gatlinburg area holds a very special place in our hearts, our family has so many fond memories of our trips to the Smokey Mountains. Our hearts were broken to see the devastation earlier this week, and we wanted to do something that might make a small difference to those in need; so we reached out to Fr. Jim and told him to call his good friend Dolly Parton and find us a place to send it to!" said Jerry Lundergan.
Together donating about 21,000 bottles of water to the hurting community.
"It is going to be a whole truck filled, a semi of water. When it gets down there it will be given out but some will also be stored," explained Father Jim Sichko.
The load of bottled water being given in the name of Father Jim's good friend, Sevier County's own Dolly Parton.
"Dolly has been so good to us," said Father Jim. He says she has helped him numerous times with fundraisers, including performing a sold out concert in Richmond just a few years ago.
"She gave to us now we give to 'her people' as she says," explained Sichko.
He says he was not at all surprised to hear the singer is donating $1,000 a month for six months to families who lost their homes in the fires.
"That is Dolly Parton. Dolly Parton is one of the most generous, one of the most loving, caring, accepting individuals I personally have ever met," said Sichko.
Organizers say the water will be sent to Catholic Charities in Sevierville, from there Catholic Charities will
distribute the water throughout the devastated area.
"We have the water right here, and they need it, helping our neighbors is the right thing to do, they would
be here for us if need be" said Lundy's Vice President, Alissa Tibe.
Father Jim says it is humbling to see the outpouring of support for the Volunteer State.
"It is what humanity is really about. If we could just get past all of the differences that we have and recognize that we are all one body, one people. To be honest with you, it should not take a tragedy like this but once again through these tragedies it once again reminds us of who we are," said Sichko.