Clark County Schools 'shocked and dismayed' following principal's arrest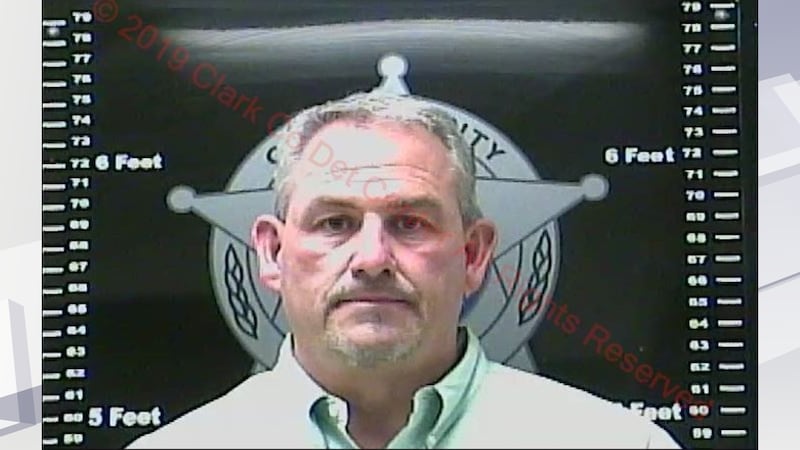 Published: Aug. 27, 2019 at 9:06 PM EDT
The principal of the Clark County Area Technology Center was arrested Tuesday by state troopers.
Phillip Todd Wilson is charged with 30 child pornography-related crimes. Wilson is the principal of the technology center, located on the George Rogers Clark High School campus.
Troopers say they received a complaint from someone at the high school saying that Wilson gave child pornography to someone else.
In Wilson's arrest citation, officials say that he had approximately fifteen child pornography images.
He's charged with fifteen counts of distribution of matter portraying sexual performance by a minor, and fifteen counts of possessing matter portraying sexual performance by a minor.
Wilson was arraigned in court Wednesday and had a not guilty plea entered for him. He was assigned a public defender. The public defender requested for Wilson's $25,000 cash bond to be reduced to 10 percent of the total because he isn't a flight risk. The judge denied the request.
Clark County Public Schools released a statement Wednesday morning, saying the district is "shocked and dismayed" about the arrest and allegations. The district is working with law enforcement in the investigation, and it is working with the Kentucky Department of Education to ensure children in the program aren't affected.
The technology center is operated by the Kentucky Department of Education even though it is located at the high school. The department said it is cooperating with investigators.
Wilson previously worked with Montgomery County and Madison County school districts, and he worked as a referee with the KHSAA. He is currently suspended as a referee.
Wilson was taken to the Clark County Detention Center.