Lexington church distributes free Thanksgiving meals to families in need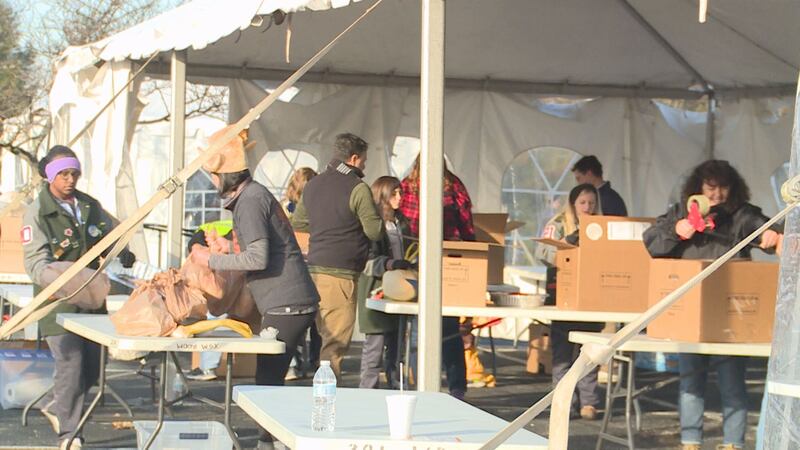 Published: Nov. 18, 2018 at 2:38 PM EST
Crossroads Andover church in Lexington is on a mission to give back this holiday season.
"This time at Thanksgiving, we feel like everybody deserves a great meal," said Bryan Carter, the church's administrative pastor.
The church teamed up with Crossroads churches in Greater Cincinnati, northern Kentucky, and central Kentucky to prepare 115,000 Thanksgiving meal boxes that will be given to families in need.
On Sunday, church volunteers in Lexington collected boxes filled with food items typically seen during the holiday.
"We got turkey and stuffing. We threw in potatoes, sweet potatoes, and cake," said Kara Malone, one of the volunteers.
Each box contained a meal that can serve up to 10 people.
Volunteers distributed the boxes to other churches, schools, and religious organizations in Lexington to give to families in the community.
Volunteer Brittany Joiner said she enjoyed the opportunity to help others.
"I know that sometimes I think that helping people in the community is harder or something that I can't help with. This was a good way to see that this is something that I can do," said Joiner.
Crossroads churches also sent 60,000 pounds of food to people in South Africa.