Worker killed in trench collapse in Madison County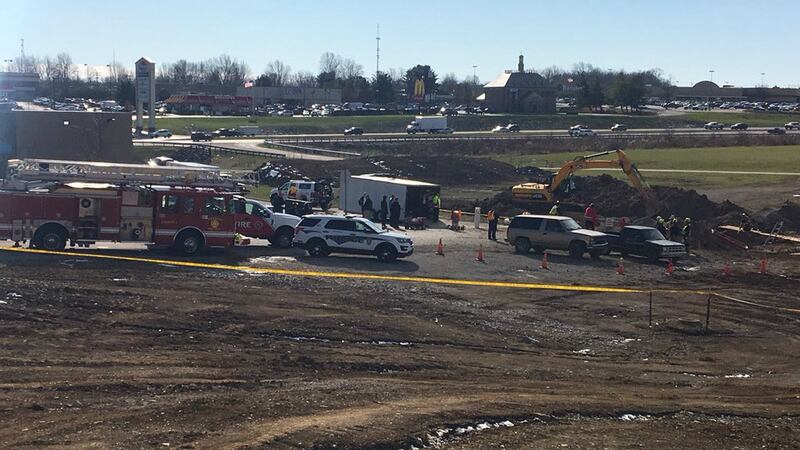 Published: Dec. 11, 2017 at 11:43 AM EST
The Madison County Coroner responded to the scene of a trench collapse in Richmond.
The accident happened near the intersection of Eastern Bypass and Big Hill Avenue at a construction site next to a Walgreens.
The coroner says the collapse killed 38 year old Loren Richmond of Madison County. Officials say Richmond was working for a construction company developing this land.
Crews on the scene used backhoes to dig in the area of the collapse.
Officials removed the man's body from the trench around 3 p.m.
More than 40 responders were on scene of the accident.
Madison County Coroner Jimmy Cornelison says the trench was around 14-feet deep with large pipes in it.
Richmond Police are investigating the incident. Loren Richmond's body is being sent to Frankfort for an autopsy.