Experimental treatment for Parkinson's at UK showing early promise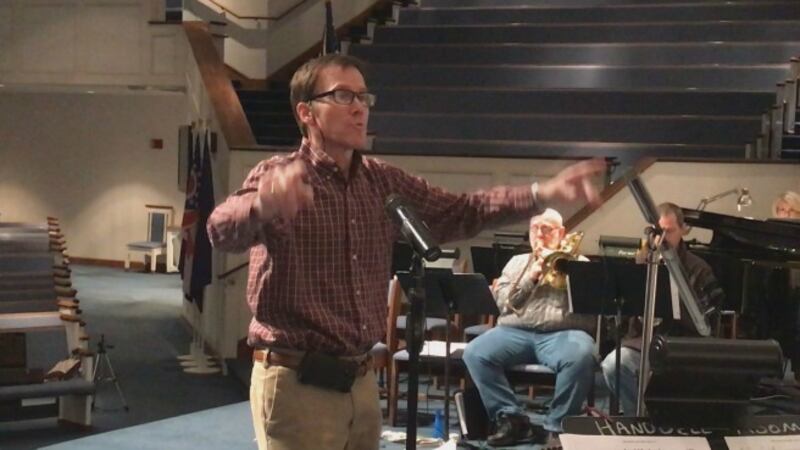 Published: Jan. 30, 2017 at 3:17 PM EST
Parkinson's disease was given a very public face when actor Michael J. Fox was first diagnosed with it nearly 30 years ago. It's a debilitating disease that affects about one million people in this country.
There's no cure, but there's work going on in Kentucky that one doctor hopes could eventually reverse the effects the disease has on the body.
In music, timing is everything. Bill Crawford, you could say, is the beat that keeps his congregation tapping their toes on Sunday mornings.
"It's probably, I think the best job in the world because you spend time helping others do something they really love," said Crawford.
As longtime music pastor at Porter Memorial Baptist Church in Lexington, Crawford has kept the beat, until one day it wasn't there.
"I couldn't match the beat, I couldn't find the beat and I couldn't feel it," he said.
In 2004, at the age of 44, he was diagnosed with Parkinson's, a progressive disorder that affects part of the brain regulating movement.
"It started a long time ago with my finger on my right hand, it started twitching and I couldn't stop it."
With no cure, the disease began to take over his body. For years he managed the disease with medication, but it wasn't enough.
"My whole body could get locked up and twisted like a screw, like my head would go around this way and my feet would twist around," Crawford explained.
Many Parkinson's patients see some improvement with a surgical procedure called Deep Brain Stimulation. It's essentially a pacemaker for the brain implanted under the skin.
"That device then pulses electrical signals to the brain and it runs constantly and it helps reorganize the electrical activity for patients with Parkinson's," said Dr. Craig van Horne, UK HealthCare neurosurgeon.
Dr. Craig van Horne is expanding on that standard procedure and heading up a new first of it's kind clinical trial exclusive to the University of Kentucky. It's called DBS Plus and if successful, it could change the way Parkinson's patients are treated.
"Where as the DBS and medications only treat the symptoms, what we are really trying to do is change the course of the progression of the illness," said Dr. van Horne.
Crawford qualified for DBS Plus in 2015. Doctors took nerve tissue from near his ankle and implanted in the brain to help prompt healing in the central nervous system damaged by Parkinson's. Crawford saw marked improvements right away - he no longer was bent over walking and his movements were not as jerky.
"We are very encouraged by the results we have seen and to this degree. Looking at it we have something that can either halt the progression or reverse some of those changes on a long term basis, we are really excited about that," said Dr. van Horne.
For Crawford, something he thought he lost for good came back immediately.
"I could feel the beat," he said.
More than a year later, Crawford is still feeling the beat and lifting his congregation up in song.
"I think beyond a shadow of a doubt, God put us in Lexington where this treatment was possible and I was able to see his hand working even in that," said Crawford.
As previously mentioned, there's no cure for Parkinson's - this clinical trial doesn't seek to find one. So far, 34 patients have taken part in the trial with encouraging results. Dr. van Horne wouldn't call the work groundbreaking, but rather promising. He says more long term studies and a larger sample size are necessary.
For more information about getting involved, including a list of current studies at UK and access to studies nationwide, you can visit the link provided on this page or call (859) 257-7856. To learn more about eligibility for the DBS+ study, please contact Marlene McClure at jmarlenem@uky.edu.