Fayette County GOP headquarters vandalized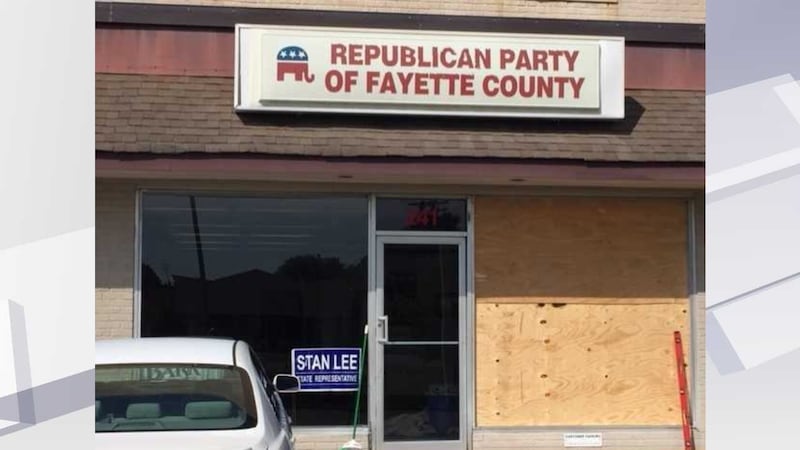 Published: Jul. 26, 2018 at 5:26 PM EDT
Boards have now replaced broken glass following a case of vandalism at the Republican Party of Fayette County.
The building suffered damage to its front window as a result of what appeared to come from a sledgehammer.
Upon hearing of the vandalism, some Democrats helped their political rivals to help clean up the damage.
Lexington police say the vandalism happened around 8:30 a.m.
This is the third time in two years that the building had been vandalized. Most recently in August 2017, vandals defaced the property with spray paint, writing words like "Nazi scum" and "Die Nazi."
In November 2016, Lexington Police say someone threw a large object through the front door, causing it to break.
"I understand that tensions are high right now," said Republican Party of Kentucky spokesperson Tres Watson. "The vitriol is high, the rhetoric is high, but there are just more constructive ways to express your criticism - to express your dislike."