Florida GOP governor candidate, 'Pitbull Trump Defender,' releases campaign video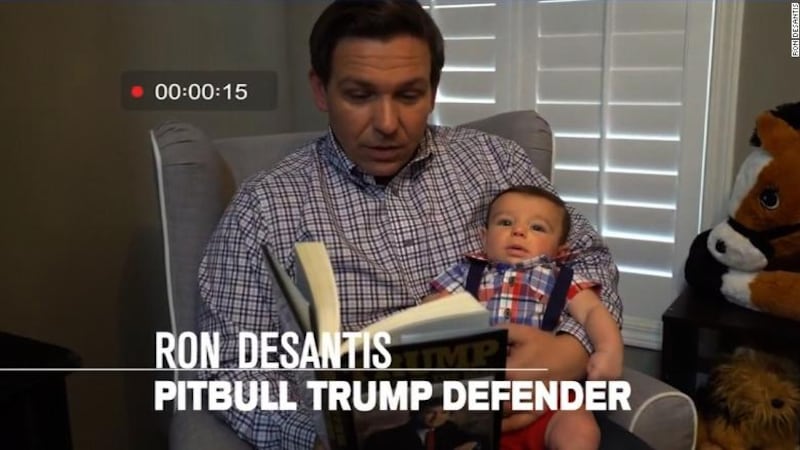 Published: Jul. 31, 2018 at 1:58 PM EDT
One Florida congressman running for the Republican nomination for governor is getting a lot of attention for a campaign commercial supporting President Donald Trump.
Rep. Ron DeSantis, R-Fla., released a campaign ad touting the President's endorsement in a big way. The video features his wife Casey talking about the time he spends with his small children.
The video shows one of DeSantis's children building a wall with toy bricks, alluding to President Trump's Mexican border policy. DeSantis is encouraging his child to "build the wall." He then is seen reading "Trump: The Art of the Deal" to another one of his children.
"Then, Mr. Trump said, 'You're fired!' I love that part," DeSantis says, while being described as a "Pitbull Trump Supporter."
There would be other Trump campaign mentions throughout the 30 second spot.
DeSantis will be joined by President Trump Tuesday night as he continues his effort to secure the Republican nomination. Trump tweeted support for the candidate Tuesday morning.