Fundraiser being held to help Lexington child who was shot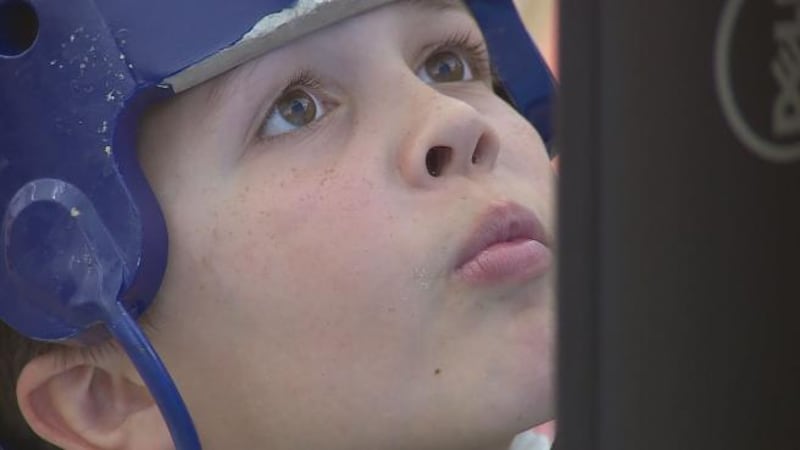 Published: Apr. 6, 2016 at 10:47 PM EDT
Antonio Reese, now 10-years-old, was shot in the back of his head in March 2015. Reese was a passenger in his family's SUV when the drive-by shooting happened.
Reese now suffers from seizures, memory loss and his mother, Tara Murillo, says her son just isn't himself sometimes. But Murillo says her family is focused on moving forward.
Murillo hopes to purchase a service dog for her son, that she says would act as his eyes and ears when he is in situations where he needs help.
"We're gonna be doing a yard sale and a bake sale to help raise money. We need a fenced back yard for the dog. That's a requirement for the dog, to have a fenced backyard," Murillo said.
Antonio will have his fifth brain surgery later this month. Although it will take at least a year before a dog can be trained to meet Antonio's specific needs, Murillo says a service dog will allow her son to be a kid again.
"The dog will be able to allow him to kind of get out of my bubble I guess you could say, and allow him to gain back a small piece- I say take- but was truly robbed from him. The small piece of childhood, the small piece of being able to have his independence back," Murillo said.
In the past month, donations have poured in and now Antonio is just a couple thousand dollars shy of being able to get what his mom calls, his sidekick.
"This last year has been really rough and you kind of get lost in the sorrow and you don't see goodness anymore and that's all we've seen the last couple of months so it's been a huge incredible blessing. We don't know how to say thank you enough," Murillo said.
So what does Antonio think about getting a dog?
"A dream come true," Antonio Reese said.
The yard sale and bake sale fundraiser will be held Saturday, April 16th from 7:00a.m.-11:00a.m. at Al's Auto Repair Shop on Main Street in Nicholasville.
A fund has been set up and funds can be added at any Chase Bank under the name "Tara Murillo."
There is also a gofundme account set up- a link can be found to the right of this story.