Furniture donated to Hope Center's women's facility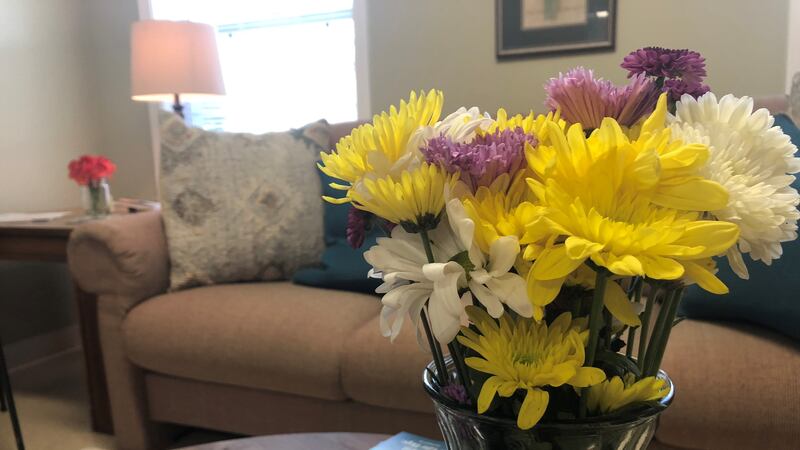 Published: Aug. 29, 2018 at 5:35 PM EDT
For the women who are undergoing treatment, it's a second chance at life. The Hope Center's women's recovery center expanded earlier this year, helping more ladies battling addiction and homelessness. Wednesday there was an announcement that's making the center feel more like home.
"I think we're all so much more than the one mistake we may have made, or the second or third mistake we've made and this is an opportunity to give people another chance at turning their life around," Kelley Paul, author and a board member for the Coalition for Public Safety, said.
The Coalition for Public Safety and the Justice Action Network donated furniture for a gathering space at the Ball-Quantrell-Jones Women's Recovery Center. The space will be used for women to meet with their sponsors and their children when they come to visit.
"The fastest growing segment of the incarcerated population is women and it's because there's not enough resources invested in places like the Hope Center," Holly Harris, with the Justice Action Network and the Coalition for Public Safety, said. "If we're treating the core issues that are afflicting individuals who make poor decisions, then they can become whole again and they're much less likely to make bad decisions in the future."
"It's good for them to be in an atmosphere that is nice and normal in which they can develop recovery, as opposed to treatment. Recovery is we teach them to change their behavior," Cecil Dunn, the Hope Center's executive director, said.
The women's recovery center has been open since 2002 and has 105 beds.
"Our whole lives are filled with fear and no responsibility and no accountability. When I came in here I was the hopeless, helpless type. All drugs, alcohol, methamphetamine, opioids, all of it. There wasn't nothing that I didn't use," Carrie Harris, who is staying at the Hope Center, said. "This house and this process has changed my life."
Congressman Doug Collins, a Republican lawmaker from Georgia was at the event, Wednesday. He is working to get a bill named the First Step Act that would make drug treatment and job training more appealing to people in prison.