Bevin calls for resignations amid sexual harassment reports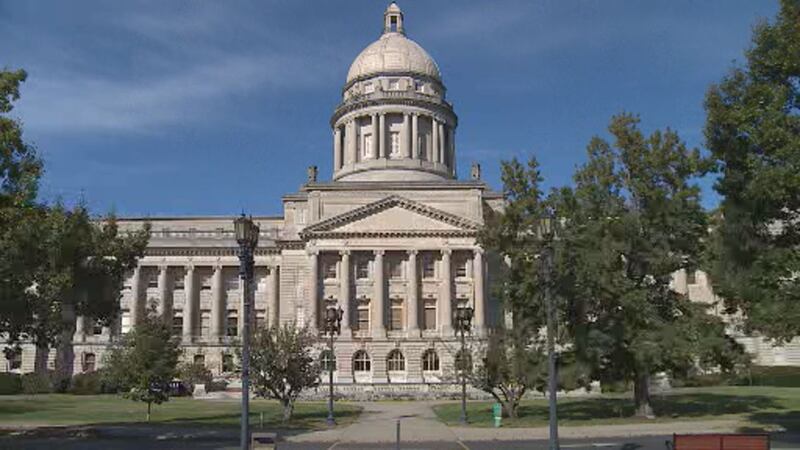 Published: Nov. 4, 2017 at 3:29 PM EDT
At a news conference on Saturday at the Capitol building in Frankfort Gov. Matt Bevin called for the immediate resignation of lawmakers or state employees who have settled sexual harassment claims. "For the sake of themselves, for the sake of their family and for the sake of Kentucky they should resign," said Governor Bevin.
He said the accused owed it those who they represent and said their despicable, vulgar behavior will not be accepted in Frankfort.
"The people of Kentucky deserve better. We appropriately demand a high level of integrity from our leaders, and will tolerate nothing less in our state," said Bevin.
Gov. Matt Bevin says this isn't a conversation he'd like to have. He's addressing recent allegations this week he calls unacceptable.
The governor says there is a clear line, going on to say you either publicly condemn or publicly condone that type of behavior.
"There is no middle ground," he said. "This is not about specific individuals. This is not able naming specific names. It is about specific behaviors. It is about a culture that is despicable."
This news conference comes after Republican Rep. Wesley Morgan sent out a number of tweets, Saturday about the allegations, calling for the immediate resignation or impeachment of House Speaker Jeff Hoover.
Morgan claims the speaker and other members of leadership have covered up harassment by threatening whistle-blowers.
Earlier in the week, Morgan told WKYT he simply wanted to explain impeachment protocol, but has since changed his stance.
Gov. Bevin said no one has denied these allegations going on to say the alleged behavior is unacceptable.
"These allegations are serious," he said. These allegations are specific. These allegations are reprehensible."
Saturday night, House Speaker Jeff Hoover issued a statement:
"I am disappointed that our Governor in his press conference Saturday afternoon would call not only for my resignation but the resignation of other individuals who have no involvement in this matter. The Governor has yet to ask our side of the story, he and I have not spoken since the story broke, and I did not receive a courtesy call from him before his grandstanding today. Instead, he has accepted as fact only, one side of the story.
In effect, the Governor seeks to be judge, jury, and executioner without hearing the evidence. One must wonder why he is so motivated to attack us unless his goal is to remove a voice that dares on occasion to disagree with him as I have done when he has made unnecessary statements attacking our teachers, state workers and retirees who are simply looking for better solutions to very serious problems facing our state.
I have no plans to resign. I am more resolved than ever to continue my work as Speaker thru the 2018 session and I will continue to speak out for all Kentuckians on issues of importance.
I do support the request by Speaker Pro Tem David Osborne and majority leadership for an independent review of this entire series of events and look forward to the results of that review."