Grant Co. leaders: Ark Encounter doesn't live up to economic promise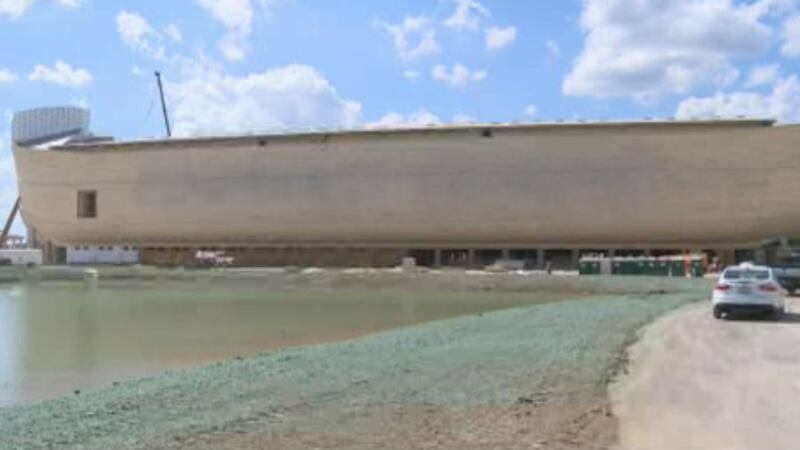 Published: Feb. 25, 2017 at 5:38 PM EST
A big crowd squeezed into a corner of the third deck of the Ark Encounter Friday, February 24, for the ribbon cutting on its latest exhibit.
"This is a significant exhibit, " Answers in Genesis founder Ken Ham said in his familiar Australian brogue. "2,500 square feet. 11 scenes. It's really unique because it's done as a graphic novel approach to presenting the message of Christianity."
About 600 people were expected for the first day of "Why the Bible is True." It was an abnormally big crowd for a winter weekday at the seven-month-old Ark. But Ham said attendance had been higher than expected and travel agents told him to expect a busy spring and summer.
"They are getting so many calls a day that they can't keep up with it. Looking at the bookings for the future and group bookings, I would say we are well on target for hitting our minimum of 1.4 million to 2.2 million as our research had suggested," said Ham.
Ham said the Ark hosted 500,000 visitors in the six months it was open in 2016. A staffer said about 645,000 guests have visited the 510-foot replica of Noah's Ark. Ham called the Ark a success but its success has not had quite the ripple effect that many in Grant County expected.
"It's been a great thing but it's not brought us any money," said Grant County Judge-Executive Steve Wood during a break from a budget meeting.
The county is teetering on bankruptcy and is trying to balance the budget. Wood said they were to the point where jobs may have to be cut. He will propose a 2% payroll tax at next week's fiscal court meeting. He blames prior fiscal courts for the budget crisis, not the Ark. But he said the Ark had not lived up to its promise.
"I was one of those believers that once the Ark was here everything was going to come in. But it's not done it. It's not done it. I think the Ark's done well and I'm glad for them on that. But it's not done us good at all."