WKYT Investigates | Kentucky foster mom says state not properly funding disabled children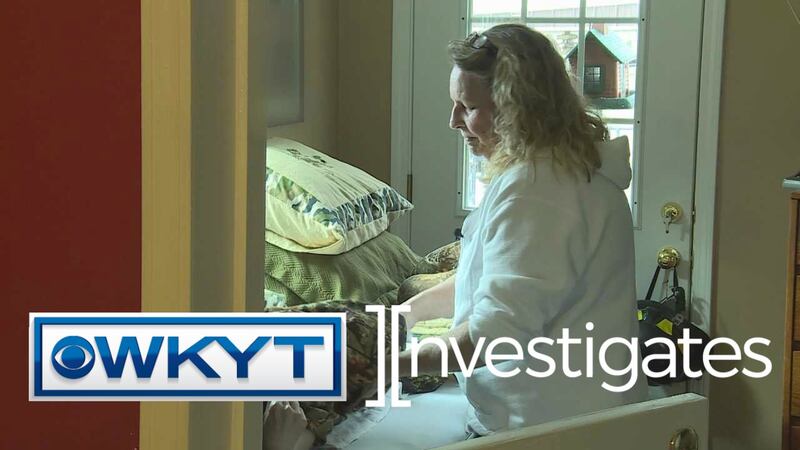 Published: Mar. 26, 2018 at 5:05 PM EDT
Kim Saylor is a 60-year-old foster mother from Madison County, but a recent lack of payments has led her to get into a dispute with the state, as she is not being compensated to keep the children she was asked to care for.
"They are a ward of the state," Saylor says, "The state is their guardian."
Saylor has spent her career taking care of people. She worked in emergency medical services for years before becoming a home health provider, so it made sense in her mind to foster children with medical issues. 14 years ago she took on three "medically fragile" boys in their early to mid-teens.
"That's why I hate to complain because I asked for this. It wasn't dropped here. I asked for this. These are the children I chose. Nobody made me take these children. I wanted them," Saylor explained.
Saylor does say she also took the children with an assurance she would receive state compensation totaling thousands of dollars -- money she expected to already have.
"Every foster parent does. You can't raise a child with no funds coming in."
This is what Saylor believes happened. Most foster kids age out of state care at 18, but medically fragile 18-year-olds can stay in the system until they are 21.
Saylor was busy one March day in her kitchen providing care as she made a special meal of mixed graham crackers, milk and pudding for her middle foster child. He turned 21 in October, never speaks and paces the floor holding a matchbox car in his hand all day. Saylor has not been paid to keep him since he turned 21 six months ago. She pays out-of-pocket for all of his needs.
She also paid out of pocket for the medical needs of her first foster child for a year after he turned 21, but she said she was never reimbursed for the year of no pay. He is mostly bedridden and depends on her to get up every two hours to shift his position.
Her third foster child died 34 days after he turned 21. Saylor never saw a dime after his 21st birthday either.
"I don't understand why," she said. "I don't know if I'm the only person because of the medically fragile children. I don't know if I'm the only person."
Saylor has spent thousands, pulling from her own retirement to do so.
"They have got the funds but they're just not [reimbursing]," Saylor tearfully said, "It's paperwork."
Saylor said working with the state has been a nightmare consisting of finger-pointing and delays. She said the guardians won't call her back.
Saylor does not want to adopt the boys. She doesn't want guardianship either. She loves them, and they love her, but she's clear they are not her children.
"The state has taken these children from the home," Saylor said, "They're responsible. That's the way I see it."
Saylor said she would never send them back to the state, and she does not want to. She believes her boys are suffering from a messy system, and so is she.
The Kentucky Cabinet for Health and Family Services has responded to our request for comment when being asked about Saylor's financial situation.
"We strive to ensure a quality continuum of care plan for every individual and family we serve, and the Department of Community Based Services (DCBS) has case planning protocols in place specifically for home care youth with disabilities. DCBS staff work closely with the foster parents, courts, and other stakeholders to coordinate needed support services for home care youth, including housing, health care proxies, and health insurance. These action steps are developed as part of the youth's case plan and are shared with the court."
A cabinet spokesperson also said "we are thankful for the love, compassion and commitment shown by our foster parents."
The cabinet did not directly address Saylor's case or whether it has failed to properly compensate her.