Hatchery officials explain why thousands of fish died in Russell County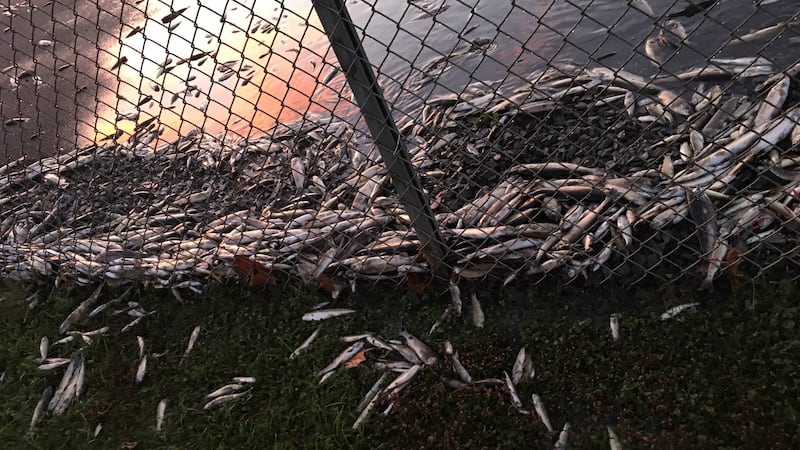 Published: Oct. 5, 2017 at 4:45 PM EDT
Thousands of fish overflowed the Wolfe Creek National Fish Hatchery in Jamestown.
Several concerned viewers reached out to WKYT after seeing a significant amount of dead fish.
Officials at the hatchery say although the sight is alarming, it's a common one for this time of year. Sheila Kirk is a deputy project leader at the hatchery. She says the fish died because of low oxygen levels in the water.
"The oxygen level is low this time of year in Lake Cumberland, and that's where our water source is, so it caused a die off and it had a little bit of a domino effect and affected a few raceways," Kirk explained.
A few thousand of the fish died, but crews were able to return most of them to the water.
"It was pretty much an all-day project to get it cleaned up."
Kirk says even though they lost a few thousand they were able to replace many by using the surplus fish they keep nearby.
"It can be just a waiting period until the lake does its turnover in late November early December and then oxygen will improve, and the fishes health will improve."
Kirk says this could be a yearly event because the lake has a natural stratification process.