House passes resolutions condemning Bevin's comments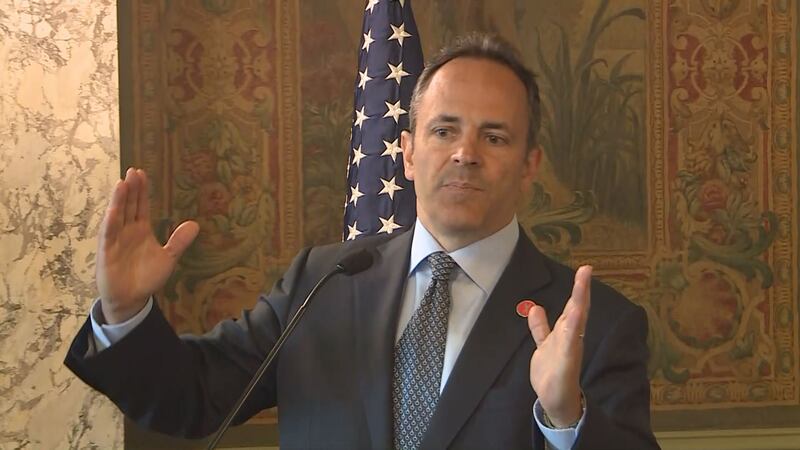 Published: Apr. 14, 2018 at 5:24 PM EDT
House lawmakers from both parties have passed resolutions condemning Republican Gov. Matt Bevin for his comments saying children were sexually abused while teachers rallied at the state Capitol.
Friday more than 30 school districts throughout the state closed so teachers could rally at the state Capitol and ask lawmakers to override Bevin's vetoes of the state budget that included increased classroom spending. Lawmakers did override Bevin vetoes and the new spending became law.
Asked about the protests, Bevin said he guaranteed a child who had been left home alone was sexually assaulted because the schools were closed. He also said children likely ingested poison or were introduced to illegal drugs for the first time if they were out of school while teachers rallied in Frankfort.
was filed by House Democrats Saturday afternoon and condemns Bevin's comments. House Republicans filed a similar resolution,
. Both resolutions were adopted by the House.