Hundreds attend largest Wreaths Across America ceremony in Camp Nelson history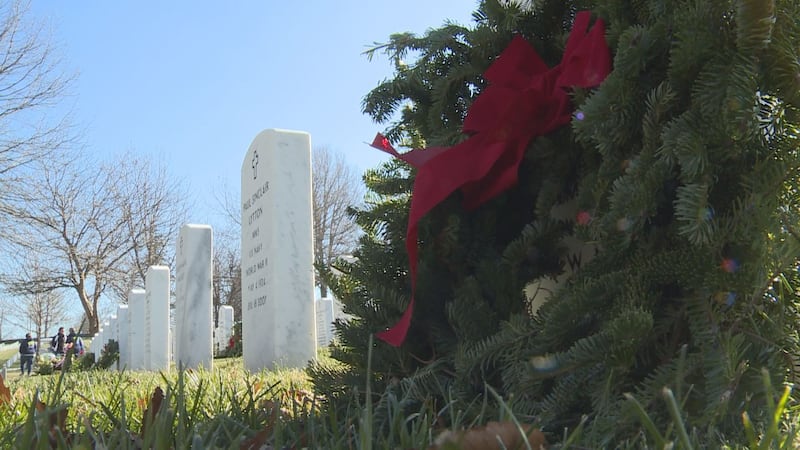 Published: Dec. 16, 2017 at 9:43 PM EST
Camp Nelson National Cemetery held its annual Wreaths Across America ceremony on Saturday.
It is part of National Wreaths Across America Day around the country, where more than 1,300 events took place on Saturday.
It is a time for remembering service members who died in the line of duty, while teaching people about the importance of sacrifice.
"It's such an inspiration to have so many here today, " Lexington mayor Jim Gray said. "The volunteers who are coming out to pay their respects for those who have given their lives in service to the country."
Volunteers laid more than 900 wreaths on the headstones of fallen heroes, which is the largest Wreaths Across America ceremony in Camp Nelson's history.
Congressman Andy Barr talked about his push to male Camp Nelson a national monument.
"The veterans are appreciative of the fact that we recognize the historic significance of this place," Barr said. "It's not just to commemorate the sacrifices of those who are buried here and the gold star families who are also commemorated here, but also to elevate the history of this special place."
A place that now bears the touch of those who have not forgotten the price many have paid for freedom.
State senator Reggie Thomas also attended the event, tweeting that it was a privilege to attend the ceremony.