I-64 in Woodford Co. reopened after semi fire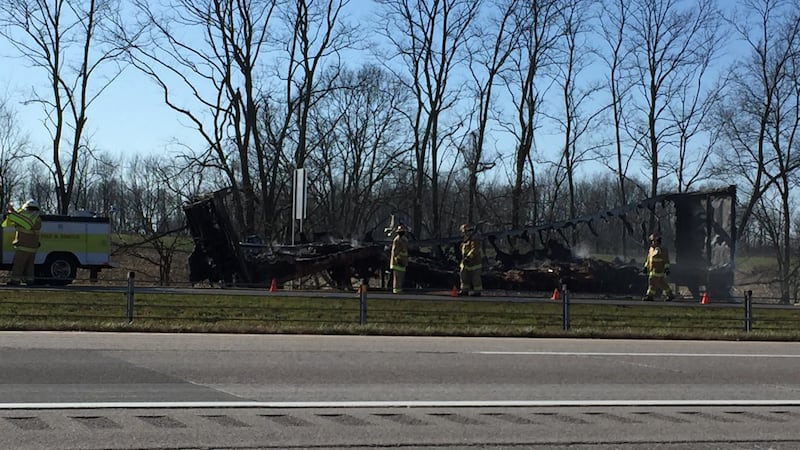 Published: Jan. 5, 2020 at 11:59 AM EST
Interstate 64 in Woodford County is reopened after a semi fire.
According to the Kentucky Transportation Cabinet, the fire happened near mile marker 58, close to the Versailles/Frankfort exit. The fire has now been knocked down.
Officials say the truck driver pulled over when his tire blew out. Friction from the blown tire started a small fire which the driver tried to put out. Unfortunately, the flames spread too fast for the driver to get ahead of.
Firefighters say when they arrived the truck was fully involved, but they were able to knock it down quickly.
The truck, headed to North Carolina, was hauling pork, which left quite a mess on the side of the road.
There were no injuries reported in the incident.
Initially, both eastbound lanes of I-64 were closed, but crews have now reopened all lanes.