Jeep crashes into Laurel County post office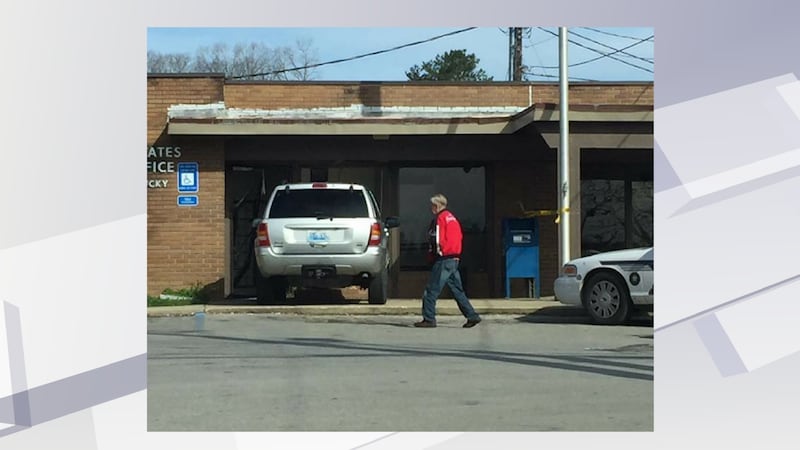 Published: Apr. 8, 2017 at 5:30 PM EDT
No one was injured when a vehicle crashed into a Laurel County post office Saturday morning.
A Jeep Grand Cherokee driven by Clyde Liford of Corbin slammed into the Lily Post Office on Kentucky 552 around 9:15 a.m. Saturday, deputies said.
"When the driver returned to his vehicle, he accidentally put the vehicle in drive, lunging forward at the building, and accidentally hit the accelerator instead of the brake attempting to stop," said Deputy Gilbert Acciardo with the Laurel County Sheriff's Office.
The crash caused "substantial" damage to the post office, Acciardo said.
EMS checked out the driver and reported no serious injuries.
The Lily Fire Department and the Laurel County Sheriff's Office responded to the crash.