Jefferson County judge lets inmate see infant son for the first time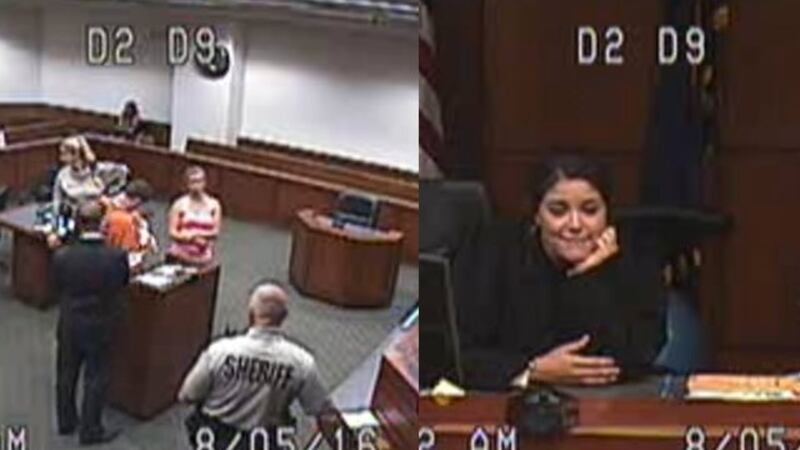 Published: Aug. 8, 2016 at 10:45 PM EDT
A Jefferson County judge allowed a burglary suspect to see his newborn son for the first time during a hearing.
James Roeder and his wife, Ashley, are both co-defendants in a burglary case. Judge Amber Wolf had ordered them not to have contact with each other. During that time, Ashley gave birth to a baby boy.
On Friday, both James and Ashley had hearings in the case. In between the two hearings, Judge Wolf made an exception to her no-contact order and allowed James to see his baby.
"She called my attorney up to the bench and whispered something to him, and he came to me and said, would you have any objections to James seeing his son, and I said absolutely not," Ashley Roeder said.
" I'm making a temporary exception right in front of me on the record so that you can meet this baby. This is your son," Judge Wolf said during the hearing.
Judge Wolf later said when she heard James had not seen his son, she saw an opportunity to make that happen and she didn't want to pass on it.