Johnny Depp relists Lexington horse farm at lower asking price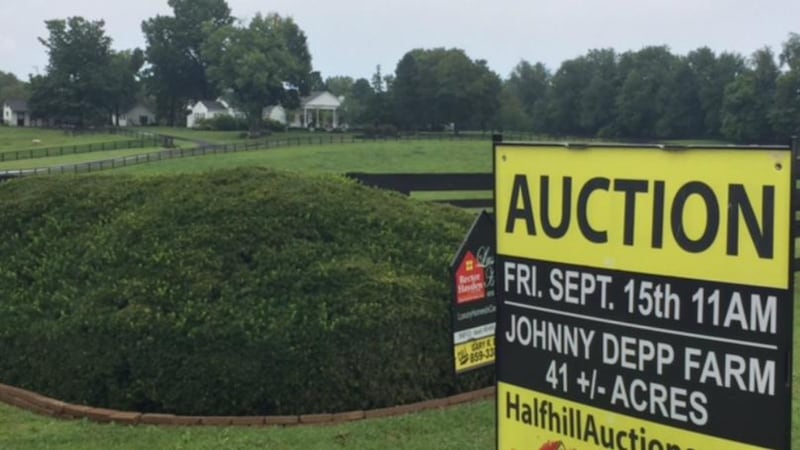 Published: Nov. 1, 2018 at 5:27 PM EDT
Johnny Depp has relisted his Kentucky horse farm with a lower asking price after his portfolio managers rejected an offer for the 42-acre property.
The Lexington Herald-Leader reports the property - named "Betty Sue's Family Farm" in honor of Depp's late mother, is now listed for $1.6 million. That's well below the $2.9 million Depp wanted when it was up for auction in August 2017.
The top bid at last year's auction was $1.4 million from radio personality Rick Dees.
The farm near Keeneland racetrack is equipped with a 6,635-square-foot home with six bedrooms, six full bathrooms and a four-car garage. It has two barns with 12 stalls and five paddocks.
Depp, an Owensboro, Kentucky, native and star of the "Pirates of the Caribbean" franchise, first brought the property in 1995 for $950,000.