Lawyer accused in massive disability scheme released on bond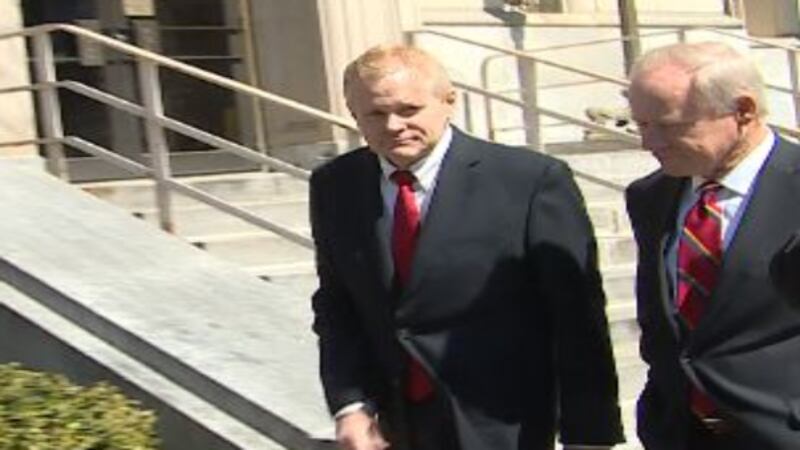 Published: Apr. 12, 2016 at 5:38 AM EDT
Eric C. Conn, the lawyer accused of conspiring to defraud the government of $600 million in questionable federal disability payments, was released on a $1.25 million dollar bond on Tuesday.
A federal judge on Tuesday ordered Conn released on bond, secured by his sprawling Pikeville home. Conn was ordered to wear a GPS tracker, surrender his passport, and avoid contact with others involved.
While Conn is not allowed to talk with former employees that worked for him during the indictment period, he is allowed to talk with current employees ... including his mother, unless they at some point are identified as a witness in the case.
Conn, a former judge, and a doctor were charged in an 18-count indictment last week, alleging they schemed to secure false claims for Conn's clients, enriching themselves along the way.
The federal judge said the decision is one he wrestled with acknowledging there are significant flight risks in the case, however saying there is not enough to keep Conn in custody.
The judge says all of the concerns brought by the prosecution during last week's lengthy hearing are dated, with no evidence of recent statements made by Conn about fleeing the country.
Conn and his attorneys declined to comment on the conditions that do ban him from his law office.
The judge told Conn in closing that a lot of trust goes into these types of situation and he his confident he will comply. Conn responded by telling the judge his "trust is not misplaced" and that he fully intends to defend the himself alongside his attorneys.