Kentucky pharmacists call EpiPen shortage a 'big problem'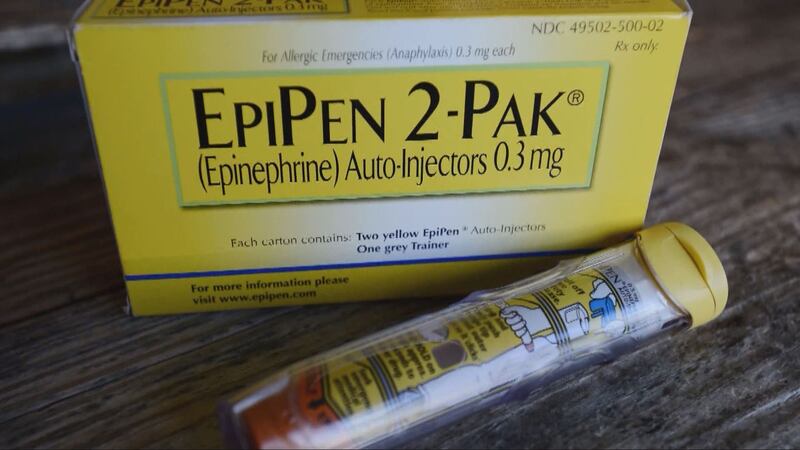 Published: Aug. 8, 2018 at 10:59 PM EDT
The supply of a life-saving drug is running low. There's a shortage of EpiPen, according to the FDA, and right now there's no time table for when the full supply will return.
"We treat it like our child. It's always with us," Amy Campbell said. She's talking about a drug that can be the difference between life and death. Campbell's family keeps the allergy medication, EpiPen, on hand just in case their son goes into anaphylactic shock. She's like a lot of parents in her shoes.
This back-to-school time has become stressful for some parents.
Clarence Sullivan, The Pharmacy Shop owner, said, "There's always back to school season and it doesn't just include school supplies."
For a parent of a child with allergies it includes an EpiPen for the school nurse.
"It seems like each year we're becoming more and more prone to shortages," he said.
Back in May the Food and Drug Administration announcing there was an EpiPen shortage, and this month that shortage still exists.
As some parents scramble to find an EpiPen, Campbell feels lucky to not be in their shoes. She has enough for home and for school. It's something her son can't go without.
"He can borrow a pencil from a friend. He cannot borrow somebody's EpiPen. EpiPen is as essential as his ability to breathe," Campbell said. "If we were to go to the pharmacy and they did not have one then I would go to the next pharmacy and the next pharmacy until I find that EpiPen."
That's what The Pharmacy Shop recommends; If one pharmacy is out, try another.
The Pharmacy Shop contacted EpiPen manufacturer, Mylan. It was told a new batch should ship out next week.