Kim Davis loses re-election in race to be Rowan County Clerk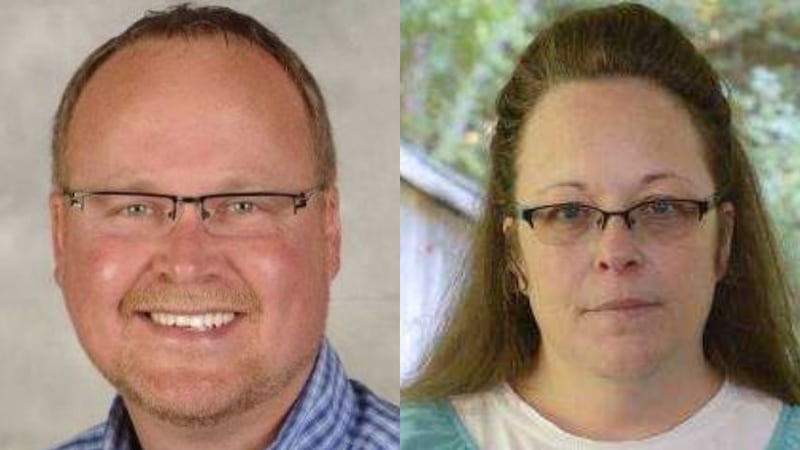 Published: Nov. 6, 2018 at 4:22 PM EST
Elwood Caudill Jr. has beaten Kim Davis in the race to be the Rowan County Clerk.
With all precincts reporting, Caudill is leading by more than 700 votes. Davis has called Caudill to concede the race.
"She congratulated me, told me we done a great job, and I thanked her, told each other we loved each other," said Caudill.
Davis was up for re-election for the first time since she refused to give marriage licenses to same-sex couples in 2015. Her decision made national headlines.
Caudill defeated David Ermold in the Democratic primary in May to face Davis. Ermold is a gay man who was denied a marriage license by Davis in 2015. Ermold has since called Caudill a bigot and said he will not support either candidate in the election.
This isn't the first time Davis and Caudill have campaigned against each other. Davis, a Democrat at the time, won the party's nomination by less than 25 votes against Caudill in 2014. Davis switched political affiliations shortly after her denial of same-sex marriage licenses captured the national spotlight.
"Everybody wanted to put this all behind them, every one of us, including her I'm sure," said Caudill. "And so it's going to be put behind us and everything's going to come back to normal and everyone should feel welcome."
Members of the media were asked to leave the County Clerk's Office before Davis could comment on the election.