Ky. Ag Commish to Facebook: Stop kicking hemp companies off your site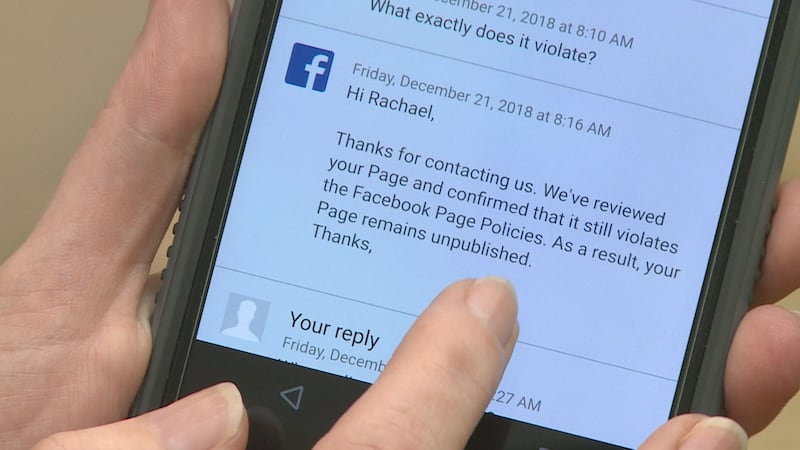 Published: Jan. 4, 2019 at 10:28 PM EST
Kentucky Commissioner of Agriculture Ryan Quarles has come to the defense of the state's hemp companies who have had their Facebook pages
.
"America's hemp farmers and businesses should be celebrated and supported - not hassled - by Facebook and other social media companies," Quarles wrote in a letter dated Friday and sent to Facebook CEO Mark Zuckerberg at the social media giant's headquarters in California.
In the letter, Quarles urges Facebook to stop the platform's "recent practice of limiting its users' ability to advertise and communicate about hemp-based products and businesses."
Kentucky's hemp industry has exploded in recent years. The state went from having only 32 acres of hemp five years ago to having 6,700 acres planted in 2018, Commissioner Quarles told WKYT's Garrett Wymer in an interview on Friday afternoon.
And while a strained relationship between hemp-related businesses and social media is nothing new, Quarles said now there is no reason for that after the
.
"Because hemp products are legal," Quarles' leader reads, "it is baffling to me that Facebook would attempt to interfere with hemp business owners' efforts to advertise and communicate with the public about their products."
The letter came as welcome news to owners of some hemp businesses, like KY CBD Farmacy in Nicholasville, which sells CBD oil and other hemp-based products. After appeals to restore their Facebook page were denied, the shop's owners re-launched their page as
.
"CBD, the farm bill, all this stuff is going to build the state back," said Robert Matheny, the store's co-owner. "So [Commissioner Quarles] stepping up to write this letter to help us promote our businesses in this state is a great step to helping our economy."
Kentucky currently has 200 farmers growing hemp and 72 hemp companies, according to Commissioner Quarles. He said the state Department of Agriculture expects to see a 400 percent increase in the number of growers in 2019, as well as a dramatic increase in the number of companies.