Ky. senator pre-files bill to gradually raise minimum wage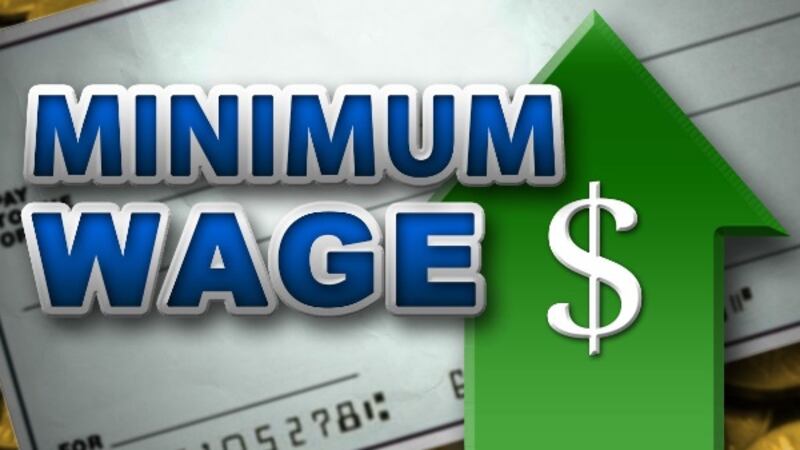 Published: Nov. 20, 2017 at 11:59 PM EST
Sen. Reginald Thomas, D-Lexington, pre-filed a bill Monday to raise the minimum wage for workers in Kentucky. The bill calls for incremental increases over the next seven years, bringing the minimum wage up to $15 an hour in 2025.
"This issue, in my opinion, should be a top economic priority of the General Assembly," said Senator Thomas. "This one piece of legislation could do a great deal to help Kentucky families... An increase would raise the economic activity in the commonwealth and spur job growth in our communities. It would help to reduce class inequality. It would allow more people to afford housing and everyday essentials. It would reduce the number of families dependent on government assistance and would lead to healthier Kentuckians."
BR 65 would increase the minimum wage as follows:
- Current minimum wage: $7.25
- July 1, 2018: $8.20
- July 1, 2019: $9.15
- July 1, 2020: $10.10
- July 1, 2021: $11.00
- July 1, 2022: $12.05
- July 1, 2023: $13.10
- July 1, 2024: $13.95
- July 1, 2025: $15.00
The bill would increase the minimum hourly wage for tipped workers. If it passes, employers would be required to pay tipped staff $2.13 an hour, beginning on the effective date of this bill.
As of July 2019, the employer would be required to pay not less than $3.05 an hour, then not less than $3.95 in 2020 and not less than $4.90 in July 2021.
Excluded from this wage increase would be small businesses, including retail stores, service industries, hotels, motels, and restaurant operations, that earn less than $500,000 in annual gross sales for five years before the increase.
"I hope we get the opportunity to vet this issue in committee and again on the Senate floor in the upcoming session," said Thomas. "This bill is important to Kentucky families."
BR 65 will be considered during the 2018 Regular Session, which will convene January 2.