Lawrenceburg man admits to planning a shooting at Shelby County High School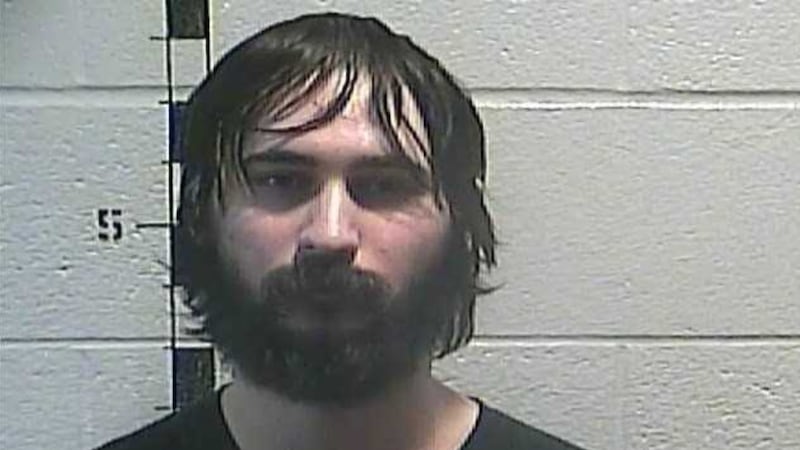 Published: Nov. 22, 2019 at 12:36 PM EST
A Lawrenceburg man accused of plotting a mass shooting at a Kentucky school pleaded guilty to federal charges Friday.
Investigators say Dylan Jarrell used the social media platform Reddit to send online threats that he intended to hurt people at a school.
Jarrell pleaded guilty to threatening communications, cyberstalking, making false statements, and possessing a weapon for a violent crime.
Jarrell was re-arraigned in a federal courtroom. As part of his plea agreement, he's waived some of his rights and the consequences. Some federal charges were dismissed.
The Lawrenceburg man admitted to planning a shooting at Shelby County High School, where he once attended.
During today's hearing, Jarrell admitted he bought a semi-automatic rifle, got a bump stock, large-capacity magazines, ammo and body armor.
In October 2018, police stopped Jarrell as he was pulling out of his driveway with those purchases in his truck.
Troopers later found notebooks with details of prior school shootings and shooters along with a checklist of items.
"Without the men and women of law enforcement, a tragic event could've happened, and I think their work, in this case, is representative of what they do day in and day out to protect the public," said Robert Duncan, a U.S. attorney for the Eastern District of Kentucky.
The plea agreement states Jarrell posted messages online about school shootings, lied about it to an FBI agent, and made threats on Instagram and Facebook.
Jarrell told the judge he's seeing a psychiatrist while in jail and is being treated for a personality disorder.
"I'm glad there wasn't any tragedy that occurred, and Dylan is going to face some responsibility when we come back for sentencing," said Jarrell's attorney Matt Boyd. "I hope he can get the help he needs and move forward with his life when he gets out of prison."
Prosecutors say Jarrell could face significant prison time.
Sentencing is scheduled for April 1.