Lexington Center taking requests for development of High Street parking lot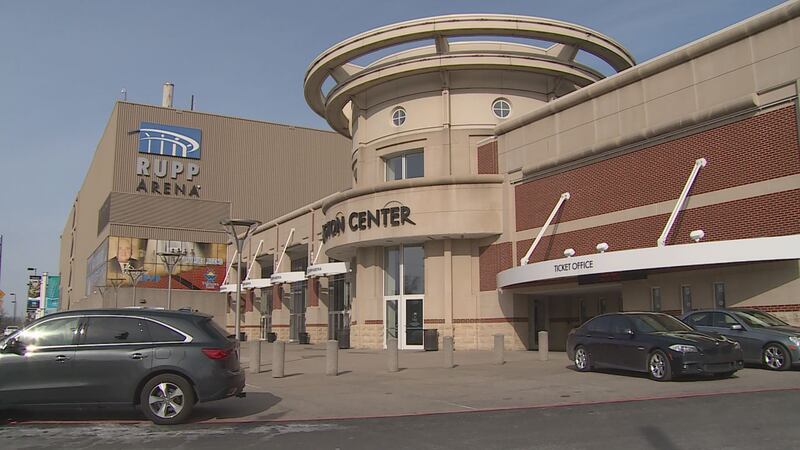 Published: Oct. 4, 2016 at 9:37 AM EDT
A large surface parking lot across from the Lexington Convention Center and Rupp Arena could be developed for more than just parking.
The Lexington Center Corporation announced Tuesday morning that they are seeking proposals for the lot to be developed in to a mixed-use project.
According to Lexington Center Board Chairman Brent Rice, the 17.5 acre parking lot bordered by Lexington Center Drive, Maxwell Street and Poplar Alley could be turned in to a variety of projects.
"This is the first step in what eventually can become a dynamic urban environment which will be a transformative mixed use development that can impact the vibrancy of downtown Lexington. The HS project could be comprised of various uses such as offices, residential units, hotel/lodging, restaurant hospitality and other services. We expect considerable interest from highly experienced and skilled development groups both in terms of specific uses and master planning as well," said Rice.
The Lexington Center Corporation also notes that they will not be guarantors of the development project or take an equity position. A long term land lease is also being offered to the developer who is selected.
Any project proposed will have to account for the parking needs for the Hyatt Regency hotel, Lexington Center, and Rupp Arena. The lot currently serves as a main parking lot for the trio.
There are two phases to the proposals. Phase 1 is a summary of what the developer is willing to build, and an evaluation of the respondent's qualification and experience in designing, financing, executing, and managing similar developments in the past. Phase two would evaluate design, market feasibility, ability to finance and execute the proposed improvements and the revised financial deal terms with LCC under a long term, participating land lease format. Only a handful of developers would be invited to participate in the second stage.
Interested and qualified parties are invited to direct question in writing to:
Mr. Bill Owen
Lexington Center Corporation
Email: bowen@rupparena.com
Written responses should be delivered by Monday, November 28, 2016 at 2:00 p.m. EDT, qualifications must be received in a sealed envelope marked on the outside "High Street Development Project" and addressed to:
Mr. Bill Owen, President, CEO
Lexington Center Corporation
430 W. Vine Street
Lexington, KY 40507
A complete RFQ description can be found on the LCC website: http://www.lexingtoncenter.com/rfqs