Lexington effort to 'break the bronze ceiling' gets big financial boost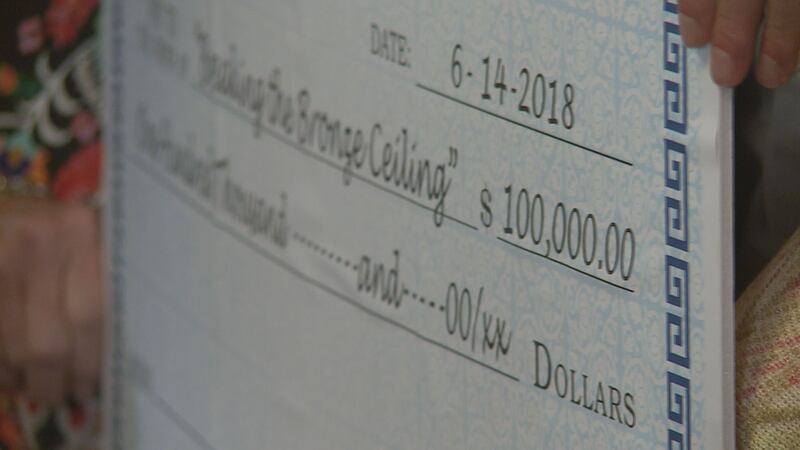 Published: Jun. 14, 2018 at 10:29 PM EDT
An effort to build Lexington's first downtown monument honoring women has gotten a significant financial boost from the city.
At an event downtown Thursday night, Mayor Jim Gray presented the
campaign with a $100,000 check. The money comes from the city's budget for fiscal year 2019.
"Sometimes it's just essential - it's not an option - to do the right thing," Gray said. "This is symbolic, it's enormously symbolic, to celebrate and recognize and honor the contribution of women to our city and to our country. That's why we did it."
Councilmember Jennifer Mossotti, chair of the Breaking the Bronze Ceiling steering committee, said they hope to put the monument in a prominent place in downtown Lexington. They plan to put it up in 2020 to celebrate the 100th anniversary of the 19th amendment, which granted women the right to vote.
"I think it's important to show our children, our little girls and little boys, that women have played a part in history throughout the years and we need to be recognized for that," Mossotti said.
The campaign's goal is to raise about $500,000. There are still some things to be decided - like what the statue will look like and where exactly downtown it will go.
Anyone who wants to support the effort can donate online
through the Blue Grass Community Foundation.