Man says he fought Kroger shooting suspect to protect wife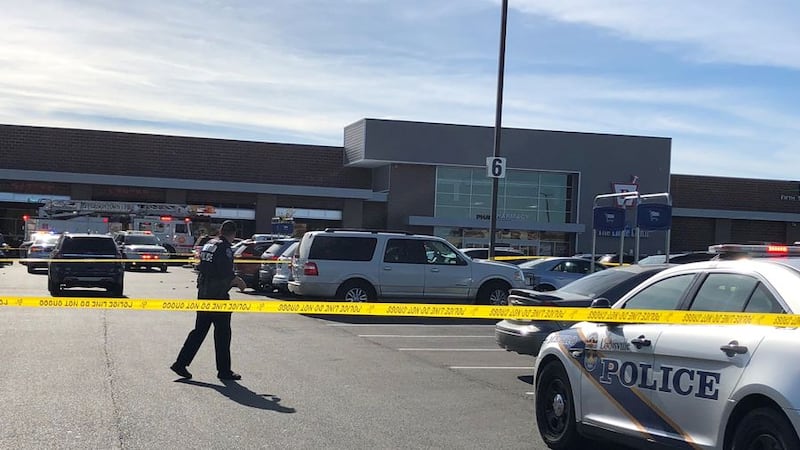 Published: Nov. 2, 2018 at 6:29 AM EDT
A Kentucky man says he was protecting his family when he confronted the man charged in the Louisville-area Kroger shooting.
The Courier Journal reports Dominiic and Kiera Rozier were gathering supplies for their son's birthday when they encountered Gregory Bush in the parking lot.
Bush, a white man, is charged with murder in the deaths of 69-year-old Maurice Stallard and 67-year-old Vicki Lee Jones, who were black.
The Roziers are black as well, and Dominiic Rozier is a concealed carry permit holder.
Kiera Rozier says they heard gunfire and were warned to get away when Bush suddenly walked out, "kind of grinned" and killed a woman.
Dominiic Rozier then exchanged gunfire with Bush. Nobody was injured by those bullets, and police quickly captured Bush as he fled the scene.
___
Information from: Courier Journal, http://www.courier-journal.com
(Copyright 2018 The Associated Press. All rights reserved. This material may not be published, broadcast, rewritten or redistributed.)