Marking 13 years since Comair Flight 5191 in Lexington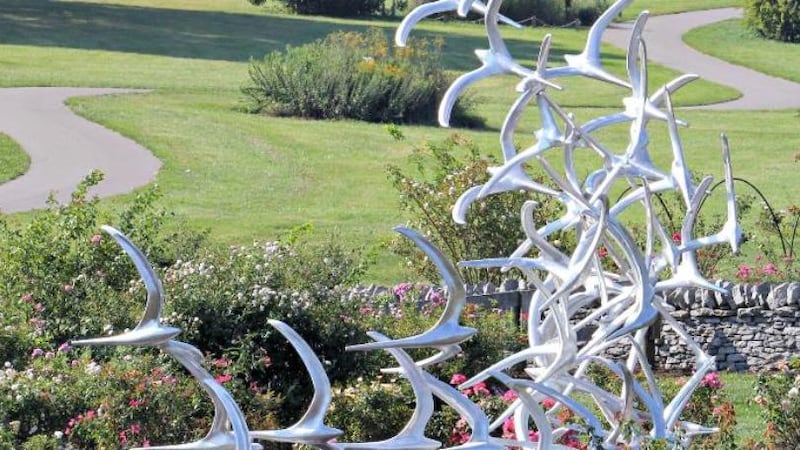 Published: Aug. 27, 2019 at 6:06 AM EDT
Tuesday marks 13 years since Comair flight 5191 crashed at Bluegrass Airport on Aug. 27, 2006.
The crash happened following a mistake on the runway. The pilot of flight 5191 prepared for takeoff on the wrong runway.
The flight crashed because the runway was too short for takeoff.
All 47 passengers and two crew members died. Many of them were Kentuckians.
The only person to survive was Co-Pilot Jim Polehinke, who was actually piloting the plane at the time of the crash. He had to have his leg amputated and suffered brain damage. He has said he has no memory of the crash or the events that led to it.
The incident caused Blue Grass Airport to make a change so that short runways no longer intersect with longer ones.
A memorial was built to honor the crash victims at the University of Kentucky Arboretum.
Flight 5191 Victims
Rebecca Adams
Lyle Orvill Anderson
Christina Anderson
Arnold P. Andrews
Anne Marie Bailey
Bobbie Benton
Clark Benton
Carole R. Bizzack
George Brunacini
Brian C. Byrd
Jeffrey Clay
Diane Combs
Homer Combs
Fenton Dawson
Thomas Fahey
Mike Finley
Clarence Wayne Fortney II
W. Bartley Frederick
Hollie Gilbert
Erik Harris
Kelly James Heyer
Jonathan Hooker
Scarlett Parsely Hooker
Pricilla Johnson
Nahoko Kono
Tetsuya Kono
Charles M. Lykins
Dan Mallory
Steve McElravy
Lynda McKee
Robert I. Meaux
Kaye Craig Morris
Leslie W. Morris II
Cecile Moscoe
Judy Ann Rains
Michael Ryan
Mary Jane Silas
Patrick Hogan Smith
Timothy K. Snoddy
Marcie Reynolds Thomason
Gregory Alan Threet
Randy D. Towles
Larry W. Turner
Victoria Washington
Jeff Williams
Paige Michelle Winters
Bryan Woodward
JoAnn Wright
Betty Butler Young