Family donating organs of six-month-old: "My baby is going to be a superhero"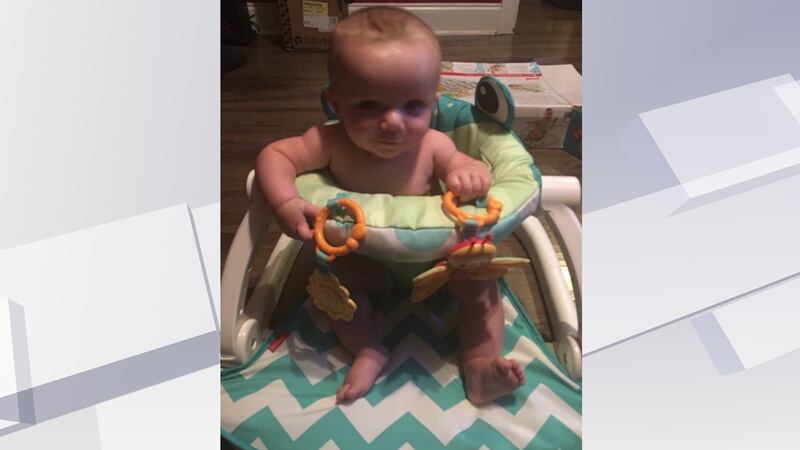 Published: Jun. 2, 2017 at 4:46 PM EDT
"It's unreal how many people have already been touched by 'Tuff stuff' as I call him," said Colt's grandmother, Traci Troyer.
Six-month-old Colt Tuff Shaffer was in a horrific accident on Memorial Day. Doctors at Kentucky Children's Hospital told his family he had no brain activity. His parents have since decided to donate Colt's organs.
"The way I'm looking at it is my baby is going to be a superhero and hopefully for several babies by saving their lives," said the infant's mother, Brandi Shaffer.
Colt's step-grandfather, Scotty Young, and his wife, Bonnie, were driving Colt and their other grandchild home when a camper came loose from another vehicle and struck their SUV. Young died at the scene.
"He tried to avoid it, he tried. He saved the lives of two of our family members," said Troyer.
The Fayette County Coroner says Colt Shaffer died on Friday at the University of Kentucky Medical Center. Colt's parents and family members hope to get news that doctors have found a match.
"Maybe some of Tuff Stuff's happiness can help them fulfill their life," said Troyer.
Police have responded to at least
in the past week in Central Kentucky. In two of those incidents, the campers came loose from the vehicles that were towing them. Colt's family says when the time is right, they're going to work to ensure regulations are enforced to prevent what happened to their family from hurting others.
Spurlin Funeral Home in Stanford is handling the arrangements for Scotty Young. His visitation service will take place Sunday evening, and his funeral will be held at one o'clock Monday afternoon.