New initiative plans to replace aging mobile homes with energy efficient houses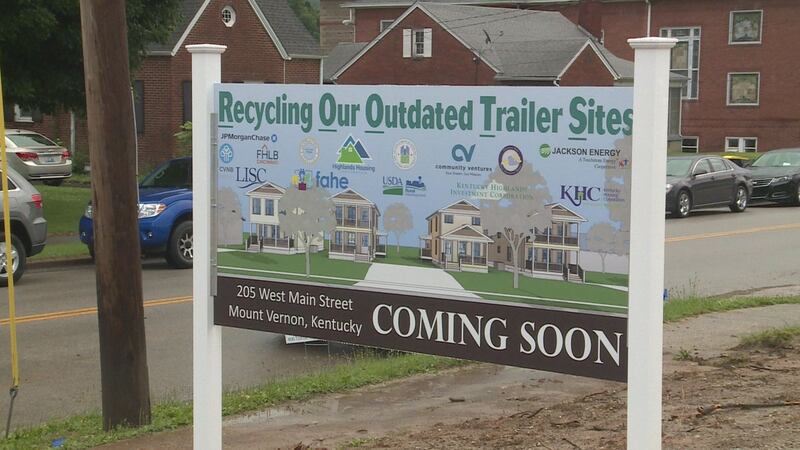 Published: Jun. 26, 2018 at 5:36 PM EDT
Officials are saying it's a big problem in Kentucky. They are trying to tackle the nearly 50,000 dilapidated Kentucky mobile homes built before 1980 that are still being lived in.
A new Kentucky initiative hopes to replace these rundown trailers with new energy efficient houses. A plot on Mount Vernon's Main Street will soon be home to some of the families living in the area.
"One of the things that have always came to our attention is the number of families living in older trailers. In our service area, there's little over 12,000 pre-1979 trailers," president of the Highland Investment Corporation Jerry Rickett said.
This estimates to around 36,000 residents living in old trailers that can often be financial burdens.
"Energy efficiency is the biggest obstacle. Families get really large heating bills in mid-winter when it's extremely cold and extremely high cooling bills in the hot months of the summer," Rickett said.
That's why the Kentucky Highlands Investment Corporation is building three new homes on the Main Street site. At today's ground breaking ceremony, the nonprofit announced its new initiative, "Recycling Our Outdated Trailer Sites" (ROOTS).
The goal of the project is to replace old, dilapidated manufactured housing units with homes that appreciate in value and meet or exceed local building codes.
"Anytime you can take area of any community and upgrade it, it looks better, so there's a sense of pride. There's also this great sense of we can do this," USDA Rural Development State Director Hilda Legg said.
Kentucky Highland has previously partnered with national, state and local sponsors to build eight homes. Families who qualify for USDA Rural Development loans will have the opportunity to purchase those homes.
Supporters of the ROOTS initiative say it helps low-income families build wealth, while also supporting local businesses.
The Kentucky Highlands Investment Corporation says its ROOTS initiative could become a state- and nationwide model for creating affordable, energy-efficient housing.