Fayette County Public Schools approves funding for radon mitigation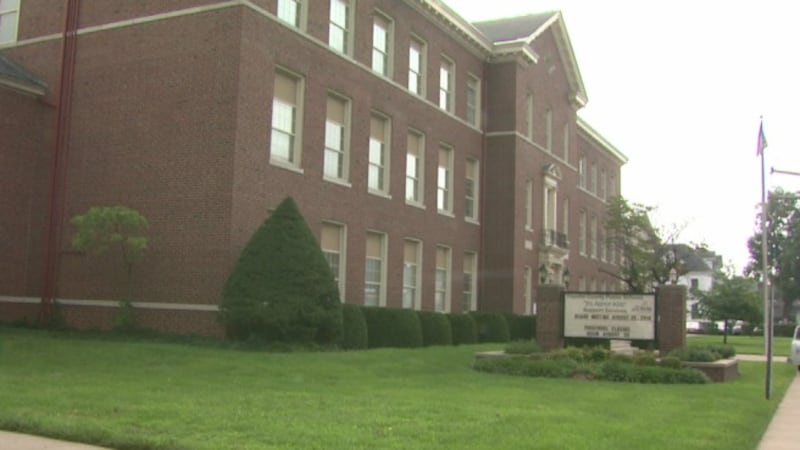 Published: Mar. 10, 2016 at 4:54 PM EST
On Monday, the Fayette County School Board voted in favor to approve a sum of $571,846.00 that will be used to make adjustments at nine schools, to reduce the levels of radon.
On Thursday, March 10th, Fayette County Public Schools sent home letters to nine schools that had high levels of radon.
District spokeswoman Lisa Deffendall said high levels of radon was discovered at Bryan Station High School, Booker T. Washington Intermediate Academy, Harrison Elementary, Leestown Middle School, Lexington Traditional Magnet School, Mary Todd Elementary, Russell Cave Elementary, SCAPA and Sandersville Elementary.
The Environmental Protection Agency recommends homes to have a radon level below 4 picocuries/Liter(4pi/L). Fayette County Public Schools follows that same standard.
Approximately 11 different tests were taken at each school. Below shows a chart of the nine schools that, in some areas of the school, tested at a level 4 or higher. The below numbers show the highest level at which each school tested.
Harrison Elementary 15.8
Lexington Traditional Middle 15.5
Russell Cave Elementary 12.8
Booker T. Washington Intermediate 10.7
Leestown Middle 10.6
SCAPA 9.2
Bryan Station High School 6.9
Mary Todd Elementary 6.1
Sandersville Elementary 4.2
Radon is an invisible, odorless, radioactive gas that comes from the natural decay of uranium that is found in soils. It is the second-leading cause of lung cancer, according to the U.S. Environmental Protection Agency.
Two years ago, high levels of radon was discovered at Locust Trace Agri-Science Center, a technical school on Leestown Road. The school was tested after it applied for green ribbon status. Radon testing is mandatory to achieve green ribbon status.
That discovery was made after year-long screening, which found radon levels to be 10 times the recommended level of 4 picocuries per liter. School leaders hired engineers who were able to reduce the amount of radon at the school by installing a mitigation system.
The district had gone for years without testing radon levels because it wasn't a requirement. Instead, the district tested radon on a rotating basis.
After the higher levels of radon was discovered at Locust Trace, all 66 Fayette County Public Schools were tested in 2015.
Twenty-two of the schools tested higher than the U.S. Environmental Protection Agency residential recommended level of 4 picocuries per liter.
"During this routine testing we have discovered that some levels have exceeded the EPA's threshold," Fayette County Public Schools Acting Senior Director of Operations Myron Thompson said.
By way of making adjustments to the school's HVAC systems, 13 of those schools levels of radon were brought to a level below 4. But, certain areas inside the nine schools still tested positive for levels of radon at 4 or higher.
The school district says there is no reason for parents to panic. A portion of the letter sent home to students at each of the nine schools read:
"There are health risks associated with prolonged exposure to high levels of radon but please be assured that the levels in our buildings did not approach that level of concern."
Now that funds have been approved, those adjustments will be made during spring break and then finished during the summer.
"For the most part, it's going to be a system that takes radon from underneath the building and exhausts it either through the roof or some other place in the building," Thompson said.
All 66 schools in the district have been tested. Each school will be tested every five years.