Panelists in Lexington discuss importance of solidarity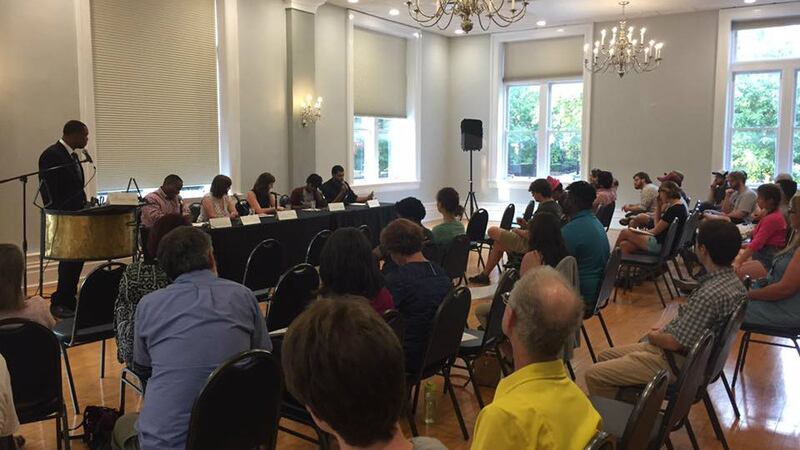 Published: Sep. 27, 2017 at 10:58 PM EDT
During the weekend, all eyes were on the NFL as several players took a knee during the national anthem.
It was in response to President Donald Trump suggesting players be fired for not standing during the Star-Spangled Banner and fans boycott the NFL. Many teams stood, kneeled, and linked arms in a show of solidarity.
That topic of "solidarity" brought people to a panel in Lexington Wednesday night. It was organized by Take Back Cheapside and the Kentucky Student Environmental Coalition.
"We have to find ways that we have common interests," said Adrian Wallace, president of the Lexington-Fayette NAACP. "Most people have more that binds us together than separates us."
The panelists aimed to bring together people and movements saying many goals and struggles overlap. They said that is especially true when it comes to racial and environmental justice.
"The majority of economic injustices disproportionately affect communities of color - that 68% of African Americans live 30 miles away from coal power plants," Wallace said. "The intersectionality exists and people have to pay attention to that."
One main takeaway from the panel was the importance of listening and trying to understand one another. Many said that is key in fighting injustice and bringing about change.
"We live in a community together and we can work together. More unites us than does divide us," Wallace said.
For more information on the groups, you can visit the
and
websites.