Pokémon Go users popping up in unexpected places across Lexington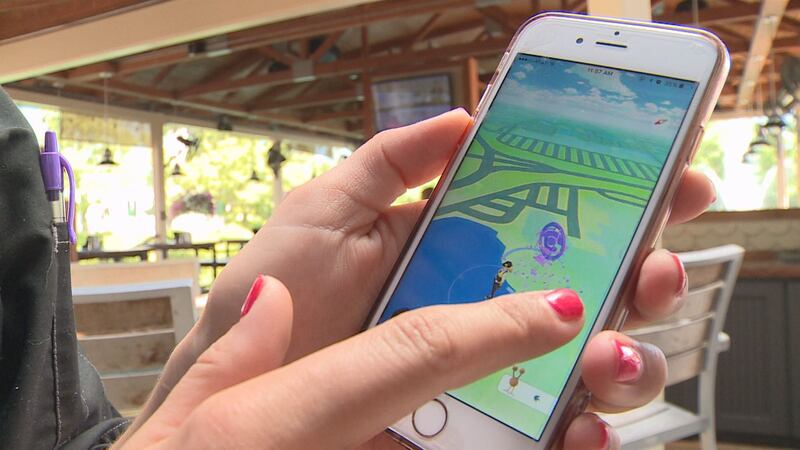 Published: Jul. 10, 2016 at 6:26 PM EDT
Pokémon players are roaming Lexington trying to catch the creatures on their phones, but some are popping up in unexpected places.
Palmer's Fresh Grill put up a "No Pokemon Go Players" sign.
"They're kind of wandering into our restaurant at our busiest hours," said Nikki Tocash.
The game is GPS-based and a nearby checkpoint is a hot-spot for players. Pokemon creatures pop up there and some players end up following them right into the restaurant on their phones.
"We had somebody try to walk in the kitchen. We've had people standing right in front of people eating and in places that really are making it difficult for us to get through," said Megan Martin.
People playing the game said they had been all over town trying to catch the creatures. Some of the popular spots were Triangle Park, the Arboretum, and Lexington Green.
"It's actually unbelievable how many people you see doing this," said Steven Hogue. He was part of a large group traveling across Lexington.
Pokémon Go launched late last week and shot to the top of mobile app stores. Several players have reported problems trying to play because there are so many users on the game's servers.