Police: Parents charged with abuse after locking 4-year-old in room for extended time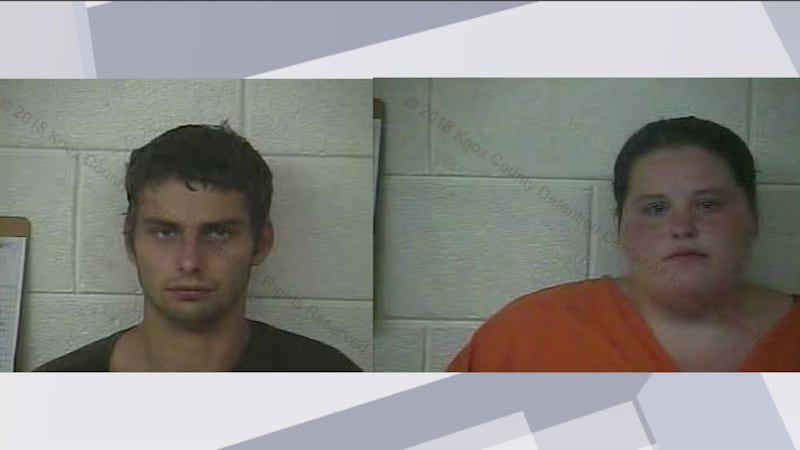 Published: Aug. 17, 2018 at 8:37 PM EDT
Two parents have been arrested in Knox County after police say they would forcibly lock their four-year-old in his room for extended periods of time.
The Knox County Sheriff's Office arrested Nickalas Jorgenson, 23, and Natasha McBee, 23, Thursday evening, and charged them both with criminal abuse, unlawful imprisonment and wanton endangerment.
Deputies responded to the pair's home and were told by Jorgenson that they would punish the child by locking him in his room for upwards of 15 to 20 minutes, according to Jorgenson's arrest citation. Mcbee confirmed the statement, but when authorities interviewed the child he said he was locked in the room for long enough to where he was forced to use the restroom on the floor, according to the arrest citation.
The child's room had a lock on the outside door, preventing it from being opened from the inside, according to the arrest citation. Police also say that the window in the room was also boarded with a sheet of wood.
Police say the couple also told deputies that the child would try to knock holes in the floor. Holes in the child's room collaborated with the child's statement that he would try to get out of the room when they wouldn't let him, according to the arrest citation.
Deputies say the parents also advised them that the child liked to play with his own feces, and that there was nothing "wrong" with that. Deputies reported finding feces in the child's room, and said he was covered in dirt and possible feces when they made contact, according to the arrest citation.
After police arrested Jorgenson and McBee, the child was transported to Barbourville ARH Hospital for a full assessment, according to police.