Police: Sheriff deputy's personal car burned in act of arson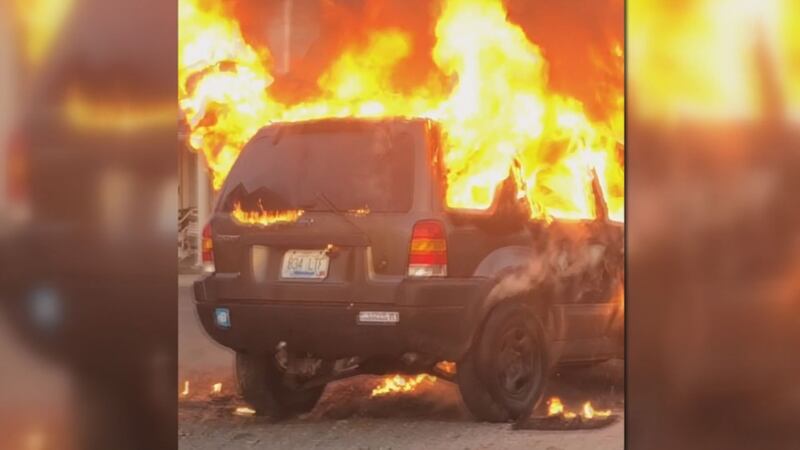 Published: Nov. 19, 2018 at 6:45 PM EST
Montgomery County police say arsonists are responsible for burning a deputy's personal car after the crime was caught on a surveillance camera.
Police say three men were involved in the incident Sunday morning with one driving and the two others throwing something burning into the SUV's window.
The vehicle belonged to Johnnie Nester's son, who is a Montgomery County sheriff's deputy.
Nester's wife was the first one to see it due to their security alarm being tripped.
"She looks outside, and the car is on fire," Nester said.
Initially, Nester thought it might have been electrical. The video footage revealed a different story.
Nester says his son's vehicle did not have insurance because the car was never driven. They were preparing to sell the vehicle.
"Put you weak in the knees that somebody would torch a vehicle for no reason at all," said Nester.
Mt. Sterling police say they are also investigating a home that was targeted across the road just a few days before this incident.
Detectives say it's possible that whoever set the fire was targeting someone else and went to the wrong home.
Either way, the suspects set the fire to a vehicle belonging to a law enforcement officer.
Police are hoping both the physical evidence and surveillance video lead to arrests.