Police: Suspect led them on high-speed boat chase while on Snapchat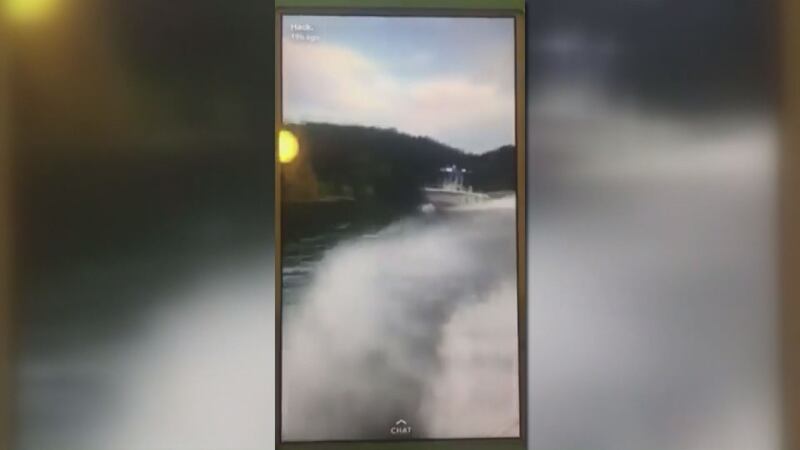 Published: Jun. 26, 2017 at 5:05 PM EDT
25-year-old Kyle Matthews sits in the Russell County Detention Center after an incident at Lake Cumberland on Saturday.
Officers with the Department of Fish and Wildlife say Matthews led them on a high-speed chase that lasted more than an hour. To top it off, police say he recorded his time on the run on social media.
The video that appears to have been posted by Matthews appeared on Snapchat shortly after police got a report of a drunk man trying to drive a boat at the Jamestown Marina on Saturday afternoon.
"I guess you might say your general citizen observed this and they tried to keep him from getting in the boat," said Fish and Wildlife Officer Wayne Wilson.
Officer Wilson responded in his boat. He says when Matthews saw him approach with his lights on, Matthews took off in a crowded section of the lake.
"He's running wide-open, and you could possibly have swimmers in the water; it was a congested area. Not a lot of room to move," Officer Wilson described.
That chase lasted more than an hour. Wilson said he saw Matthews recording video but didn't realize he was posting to social media until a state trooper told him they had already seen part of the chase.
He says Matthews eventually gave up after talking to his father on the phone.
"I spoke with his dad at the marina. I think he had talked with him on the phone and basically told him to turn himself in," Wilson said.
Matthews is facing 16 different charges including eight counts of wanton endangerment.