Four charged with murders of two 16-year-old girls in Winchester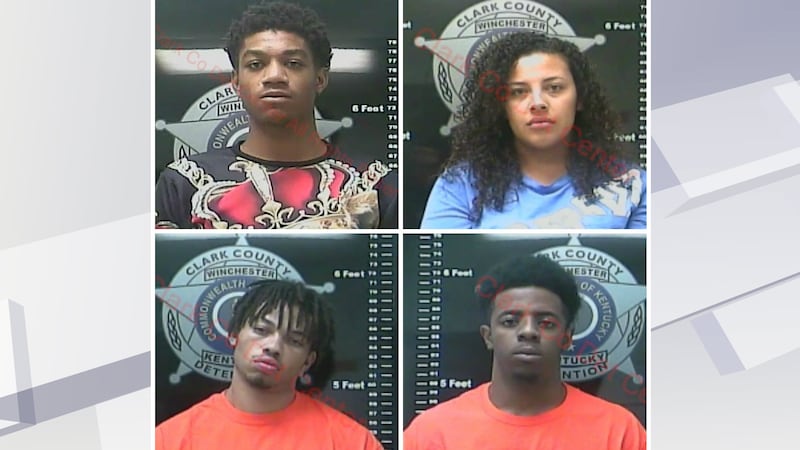 Published: Nov. 7, 2017 at 10:43 PM EST
Winchester Police confirm two people are dead after a shooting Tuesday night.
The shooting happened around 9 p.m. in the parking lot of Washington Street Apartments on Washington Street.
One neighbor says she heard at least four gunshots, then saw a couple of people run from the area.
Police say one victim died at the scene and the other died at a hospital.
The Clark County coroner identified the victims as Kayla Holland, 16, and Adrianna Castro, 16.
Police charged Mikaela Buford, 18, Denzel Hill, 24, and Darian Skinner, 22, with complicity to murder.
Just before noon on Wednesday, a teen showed up at the Winchester Police Department. Police say he is the fourth person they wanted to speak with about the incident. On Wednesday afternoon, they charged that person, 18-year-old Ronnie Ellis, with complicity to murder as well.
The judge set a $1 million cash bond for each suspect. All four are due back in court November 15.
Mandy Asher says Kayla Holland was one of her closest friends, describing her as outgoing, goofy and someone who helped her keep going in tough times.
"She was always the type that would make you laugh when you just wanted to fall to your knees," Asher said of Holland. "She was really bright. She had a future. And I guess it's just hard knowing that she's never going to accomplish those goals now, because now she has to be buried."
Police say Mikaela Buford drove the three men to those apartments. Buford's mother, Rachel Miller, said Mikaela would have never driven there if she had known that anyone would be hurt.
"I feel so sorry for these two girls. Such a senseless act should have never happened," Miller said.
Miller says that while her daughter did know Ronnie Ellis from high school, she didn't know the other two men she was giving a ride to on Tuesday night.
Police say they are searching for a fifth person connected to the shooting and there could be additional charges for others.
Adrianna Castro's funeral is scheduled for
in Winchester. Visitation begins at 10 a.m.