McConnell announces hemp legislation with Ky. Ag. Commissioner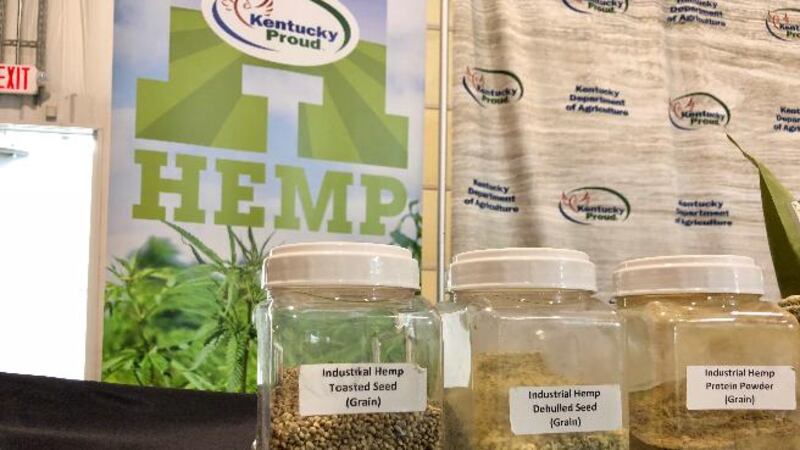 Published: Mar. 26, 2018 at 11:04 AM EDT
Senate Majority Leader Mitch McConnell (R-Ky.) and Kentucky Agriculture Commissioner Ryan Quarles (R), on Monday announced a plan to introduce legislation in the US Senate to support Kentucky's hemp industry.
The announcement was made during the US Hemp Roundtable in Frankfort.
The Hemp Farming Act of 2018 would legalize hemp, designating it an agricultural commodity while removing it from the federal list of controlled substances, according to a press release sent out by McConnell's office.
"Hemp has played a foundational role in Kentucky's agriculture heritage, and I believe that it can be an important part of our future," Sen. McConnell said in the release.
If approved, the Hemp Farming Act of 2018 would give states more control over hemp regulations. It would also remove federal barriers, and give hemp researchers the chance to apply for competitive grants from the US Department of Agriculture.
"There was a lot of discussion about what is this? Is this the same as the illicit cousin? I think we've moved past that and most members of Senate understand that these are two very different plants," said Sen. McConnell.
Industrial hemp is chemically and genetically different than marijuana and can be used for numerous things like clothing, food, and oils.
Eighth-generation tobacco farmer Brian Furnish says he remembers a time when "tobacco was king". However, he says that is not the case anymore and he is looking for new ways to make a living.
"It is my opinion that in my lifetime hemp will be bigger than tobacco in Kentucky," said Furnish. Furnish and his brothers currently participate in an industrial hemp pilot program that Sen. McConnell cleared the way for back in 2014.
"We are right for it because we have the tobacco infrastructure that no one else has in the world. I've been in 70 countries and I've never seen tobacco barns there, we are full of them and there's no reason we can't fill them up from hemp," said Furnish.
Through that pilot program the state's Department of Agriculture has approved a little more than 12,000 acres to be grown in the state this year. Commissioner Quarles says they also now have 57 hemp processors in the state which is a 20% growth from last year.
"Obviously having the Majority Leader here speaks volumes about the importance of this issue not just for Kentucky but for all of America," said Commissioner Quarles.
The bill is being co-sponsored by US Senators Ron Wyden (D-Or.) and Rand Paul (R-Ky.)
Congressman James Comer (R-Ky.) is sponsoring a companion bill in the House.