Shop With A Trooper parent leaves Morehead Walmart in handcuffs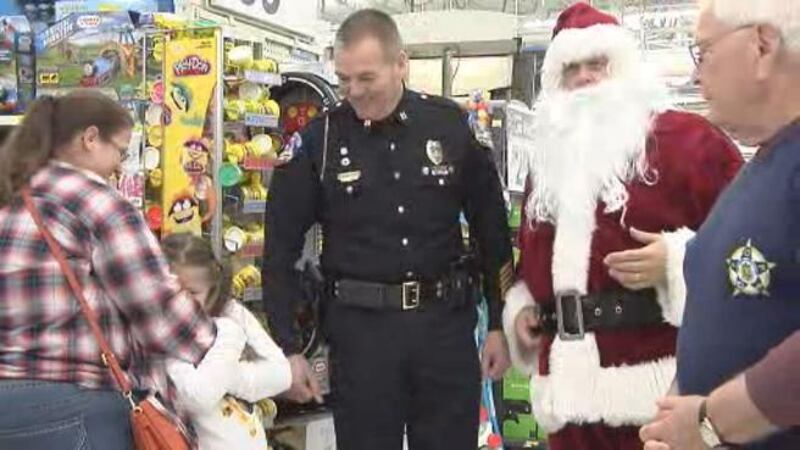 Published: Dec. 16, 2015 at 4:37 PM EST
It's an annual state police program that helps children all across Kentucky during the holiday season. This week state police posts are taking part in the Shop with a Trooper program, but police say a father tried to steal items from the Morehead Walmart while his child was shopping with state troopers in the store.
Shop with a Trooper is a time for state police to give back to the community.
"It's also a chance for us to interact with kids who probably have seen law enforcement in a negative light and it's an opportunity for the kids to realize that we are ordinary people as well," Kentucky State Police Master Trooper Joe Veeneman said.
But troopers are stunned today after a father brought his son to the Morehead Walmart on Monday for shop with a trooper and left in handcuffs.
Police tell us before dad made it out the door Walmart's loss prevention team caught him with a drill we're told didn't cost more than $40. Police say trying to steal a drill landed the man in the Rowan County Jail this holiday season. His identity we're choosing not to reveal for the safety of his children.
"Honestly we were very appalled by what happened."
This is something Trooper Veeneman hasn't seen before. The arrest report is written in all caps with 40 exclamation points saying the man did this in front of the children and multiple state police.
"We were able to continue to keep it where we were still able to continue to do all the interactions we were doing with the kids as far as shopping was concerned."
Shop with a Trooper continues this Thursday evening in Morehead.