Students collect bears in honor of Daniel Ellis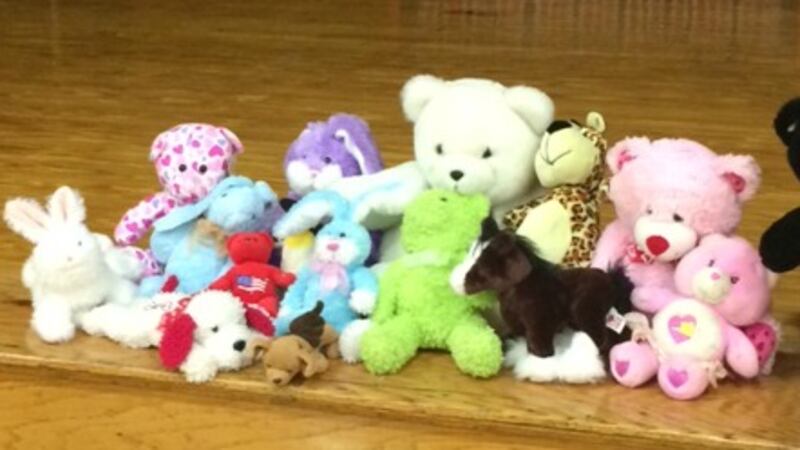 Published: Nov. 17, 2015 at 12:36 PM EST
The girl's volleyball team at one Central Kentucky school is collecting stuffed animals to give away to EKU Law Enforcement.
The toys will be put in the officer's patrol cars when calls they respond to may involve children.
That's why Foley Middle School's gymnasium looks a little like a nursery these days.
Coach Eddie Coulter says it's Richmond police officer Daniel Ellis' untimely death that's given so many in Madison County the will to give back to the community.
"I think everybody wants to do something to honor him in some way and so this was, I felt like, a way that we could honor him as well as help others," said Coulter.
Foley Middle, along with Madison Southern High School, have a collective goal of 200 bears to be delivered.
The students seem to really appreciate the underlying message and Ellis' contributions to the community.
"He was a big part to this community and he helped all of us a lot and I just think it inspired everyone to help everyone else, just the way he helped," said Madison Tuner, who's in 8th grade .
"I think that when kids are in really bad situations like a car wreck or a fire it'll give them some comfort," said Chloe Osborn, a 7th grader.
The school's bear donation drive is open to the public through next Tuesday.
If you're interested in dropping off a new or gently used bear, you can take it to the school's front entry.