UK freshman survives Syrian civil war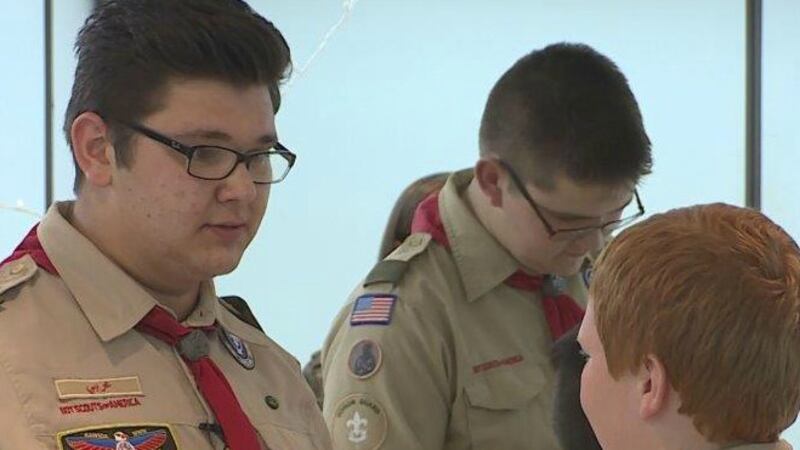 Published: May. 1, 2017 at 1:43 PM EDT
Up until a few years ago, many Americans had probably never heard of Aleppo, a large city in Syria. Now the ancient city is a symbol of civil war, massive destruction, and the slaughter of hundreds of thousands including many children.
One University of Kentucky student who survived the bombings left his home in Aleppo and started a new life in Lexington.
His pictures of Aleppo, before the civil war in Syria, are amazing.
18-year-old Sami Jabbour says, "It was a great city. It was an ancient city, a beautiful city."
A city that at one time had millions of people, Aleppo
an industrial and financial magnet, a major tourist destination.
Sami says, "12,000 years of history is still there, in the stone, in the faces of the people."
One of the world's oldest cities, going back 12,000 years, it's landmarks included The Citadel, considered one of the oldest and largest castles in the world.
But today, like much of Aleppo, The Citadel is damaged by war. War has taken hundreds of thousands of Syrian lives, including many children.
An older man in Syria says, "Nothing to eat. Nothing to cook. No school. No hospitals."
Sami says, " I still have relatives in Syria. It is really hard, and when I think about it, I get really emotional."
His family left Syria when Sami was in 8th grade. It had become too risky for him to even go to school.
Sami says, "It was really dangerous. It wasn't safe. You don't really know when the bombing is going to happen. I used to ask my Dad, should I go to school tomorrow or the day after. He prefers not, he knows it's affecting me negatively."
At a Lexington church on Tates Creek Road, it's a Monday night.
A Boy Scout announces, "Color guard halt. Color guard, prepare to post the colors."
Today, Sami finds himself a long way from war, and Syria.
He repeats with the rest of the scouts, "I pledge allegiance to the flag of the United States of America."
Before the war, he was a Boy Scout in Syria, where it's common for scouts to be in marching bands.
In America, he graduated from high school, earned his Eagle Scout, and became an assistant scout master of a Lexington troop. Most of the younger boys have no idea from what Sami has come.
A young Scout asks Sami, "Where are you from?" Sami responds, "Syria."
The scout is impressed. "Oh Wow."
Scout Liam Cercone says, "It's really been kinda an eye opening experience to know someone like that. I mean you read the stories on the news, but it's completely different thing to know someone like that."
Scoutmaster Randy Pack says of Sami, "He doesn't shy away from anything. He wants to get in and get it done. He took on leadership roles. He goes camping with us. He does pretty much everything we do."
Sami believes the Boy Scouts helped make his transition to the USA smoother.
He says, "It got me involved in society, a lot."
The freshman at the University of Kentucky is wasting no time. He's almost a junior in college credits, studying to be a doctor like his brother and father. He says the American educational system is far better than his homeland and dreams of the day he becomes an American citizen. Right now Sami says he is legal here, classified as a "Permanent Resident."
"I would love to become an American citizen. It is something that I will be really proud of."
One day, he'd also like to return to Aleppo.
Sami says, "This is the city of my childhood, the city of my first laugh, the city of my dreams. I hope the future bodes well. We can't lose hope; it is our only way of thinking of Syria now. Hope that first of all, people stop dying, and then we can think about the city itself."