Kentucky truck drivers take part in national protest of ELDs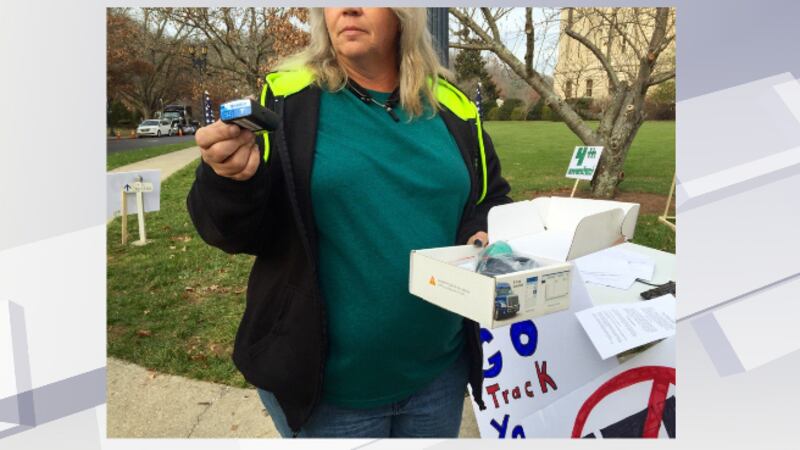 Published: Dec. 4, 2017 at 12:08 PM EST
Around a dozen semi drivers protested outside Kentucky's Capitol Monday, as part of a national protest against electronic logging devices.
ELDs monitor when truck drivers start and stop their routes. Some trucking associations say the ELDs help save lives and keep drivers from driving when they are too tired to go any further. Drivers in Frankfort Monday morning told us the ELDs are regulating their routes too much, and they will put small companies and independent operators out of business.
"The safety aspect needs to be looked at, the security, and the government needs time to look over the units and certify them so that we are not out the money on them," Truck driver Shelli Conaway said.
"Some of the concerns that Miss Conaway brought up about the hacking of the signals and possibly leading to cargo theft, increased cargo theft if that is a true issue, I think it needs to be looked into," Guy Young, President of the Kentucky Trucking Association, said.
The requirement goes into effect later this month, December 18th. If drivers do not have ELDs in place by then, the government could fine them.