WKYT Investigates | UK doctors working together to stop opioid epidemic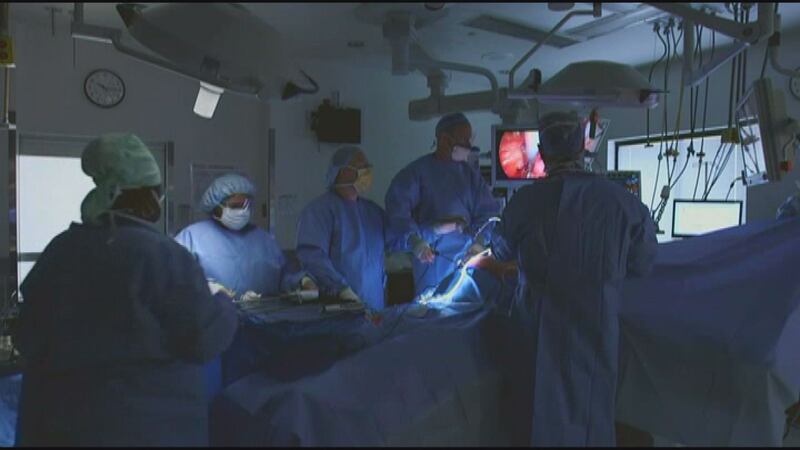 Published: Oct. 19, 2017 at 5:49 PM EDT
As the drug epidemic grows in Kentucky, people and professionals that have never crossed paths are coming together to try and solve it.
"We've been trying to find different pathway or different ideas to help patients succeed at that goal," explained Dr. John Kotter, a cardiologist at University of Kentucky Hospital.
Kotter's goal is helping patients survive a deadly infection caused by dirty needles.
An potentially deadly heart infection is Endocarditis which some patients require open heart surgery to replace heart valves. No matter what, patients with Endocarditis require long stays in the hospital.
"It's a real serious disease. Up to 30 percent of patients that have Endocarditis, even with the best of treatment, will end up passing away within a year," explained Dr. Kotter.
Dr. Kotter has a new partner now, to help deal with the heart infections he's seeing.
When U.K. internist Dr. Laura Fann started working at the hospital a few years ago, she was overwhelmed with patients suffering from Endocarditis. To combat the problem, she started trying to figure out how to deal with the root of the problem.
"So think of it this way, a patient has a very severe life-threatening medical illness -- Eendocarditis, an infection of the lining of the heart or heart valves -- so the entire reason for that infection is their chronic underlying medical illness which is opioid use disorder," Dr. Fannuchi explained.
Dr. Fannuchi uses medically assisted treatments like buprenorphine while the patients are hospitalized.
"There's a lot of data that the hospitalizations for acute medical problems like Endocarditis are reachable moments for patients,." Dr. Fannuchi said. "So they may not initially come to the hospital wanting treatment, but Endocarditis is a big deal. Being hospitalized for that long ,being told that you have a life-threatening illness can be a real wake-up call, and an opportunity to really engage with patients and start treatment."
The doctors have only been working together on this for about a year, so there's no real data to see it's successes or failures.
"We have a lot of work to do. But it's one of the most rewarding things I've done in medicine is to provide treatment for these patients," Dr. Fannuchi said.