University of Kentucky releases life-saving medication combo for breast cancer patients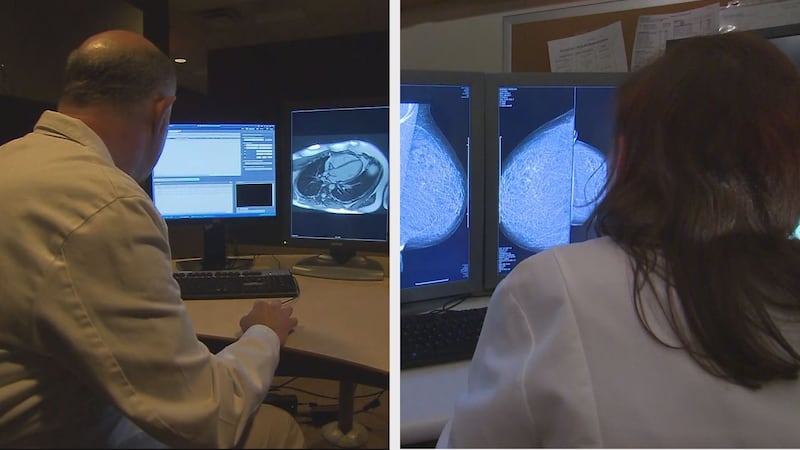 Published: Apr. 16, 2018 at 5:47 PM EDT
A University of Kentucky study found patients suffering from HER2-positive breast cancer, which makes up about 25 percent of breast cancers, can have a significant reduction of heart problems by taking blood pressure medicines during chemotherapy treatments.
UK Cardiologist Dr. Gretchen Wells said it's been known for some time that the chemotherapy considered the 'gold standard' of treatment for HER2-positive breast cancer, Herceptin, can cause heart problems in one in four women.
"It's great we are able to treat these complications before they occur," Dr. Wells said. "Now we're just putting them on the drug before they actually develop the symptoms."
The relationship between Herceptin and heart failure has been known for decades. But in the past, patients didn't come in for heart treatment until their heart was already failing.
"Unfortunately at that time there wasn't a whole lot we could do, just try to treat their symptoms," Wells said.
Dr. Maya Guglin with UK Gill Heart and Vascular Institute is the author of the study. She found adding an angiotensin-converting-enzyme (ACE) inhibitor or a beta blocker to a treatment regimen can prevent heart failure.
Marilyn Macfarlane is one of the first since the trial results were released to take a blood pressure medicine during her chemotherapy treatment for HER2-positive breast cancer.
"I do not want to hurt my heart so this is one of the reasons why they are being very careful," Macfarlane said.
Dr. Wells said she sees breast cancer patients in her cardiology office every week.
"At least from a cardiac perspective, we're able to put one piece of that puzzle in there," she said.