KEA President on work stoppage: 'Everything is on the table' following pension reform vote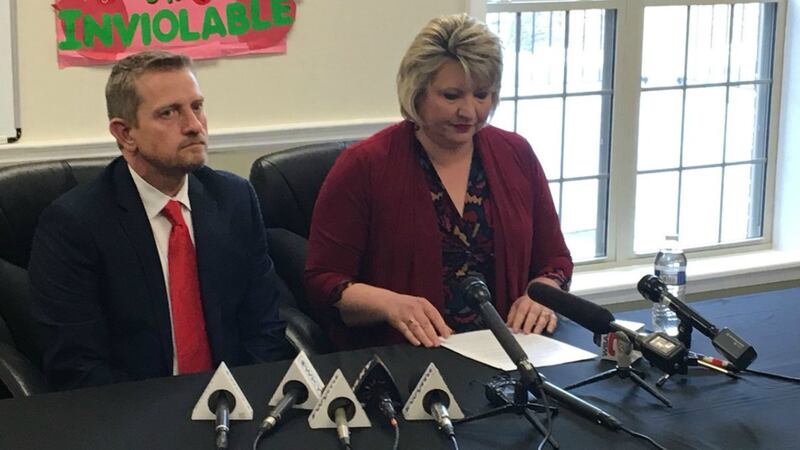 Published: Mar. 30, 2018 at 2:51 PM EDT
The Kentucky Education Association was very critical of Republican lawmakers who supported Senate Bill 151, a pension reform bill, Thursday night.
President Stephanie Winkler held a news conference at the union's headquarters in Frankfort Friday to discuss the bill and a Monday morning rally at the union headquarters. Organizers have already begun preparation for the rally.
"What has occurred over the last 24 hours is nothing short of a bomb that has exploded on public service," Winkler said.
More than 30 Kentucky public school systems closed Friday as a result of a large number of sick calls, but it was mainly in reaction to the pension reform bill which will affect state employee retirement. Winkler defended the actions of teachers who made the decision not to report to work.
"Teachers were so distraught last night by those actions, and they were at the capital, hundreds of them, until very late last night. So it was their decision. That was very organic, and it was very unfortunate that that's what had to occur." Winkler said, "I support their right to call in sick if they're ill. And they are sick. They're sick to death."
The union has not ruled out a work stoppage, as Winkler says "everything is still on the table."
The KEA says it plans to join a lawsuit Attorney General Andy Beshear plans to file against the state, arguing lawmakers violated the "inviolable contract," which guarantees benefits for pension recipients.
SB 151 supporters argue the bill is necessary to help keep one of the country's worst-funded state pension systems viable.