WKYT Investigation| Amish farmer in jail awaiting trial, facing time in federal prison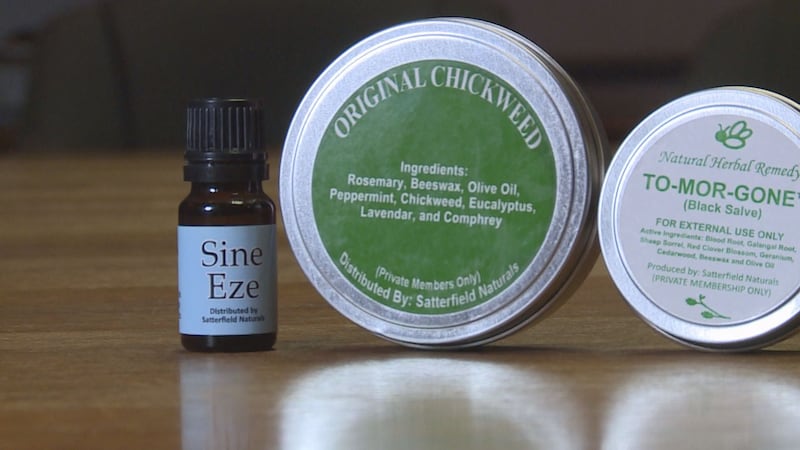 Published: Jan. 26, 2017 at 5:10 PM EST
Since October of 2015 Amish farmer, Samuel Girod has been facing a 12-count federal indictment. The charges against him include conspiracy, distributing misbranded drugs, and threatening a witness.
Girod's troubles started back in 2013 when someone reported his products to the state health department in Missouri.
A federal judge in Missouri put an injunction in place, banning Girod from making some of his products until he met certain conditions. Part of those conditions were inspections of the property where Girod made his products which is where Kentucky comes into play.
Girod's makes his products on the family farm along Satterfield Lane in Bath County. The farm is home to Girod and his wife, along with their 12 children and 25 grandchildren.
Due to their Amish religious beliefs, no one in the Girod family was able to talk with WKYT on camera. However, they told us they just want to see the leader of their family freed.
"I think everybody in the community has heard about it," said Bath County resident, Suza Moody.
Many in Bath County are confused as one of their own sits in jail.
"I can't even figure out what he has done wrong," said Moody. "They live at the foot of the cross and the thought of one of them intentionally doing something wrong is outrageous."
"They are just devastated. I mean when they brought him out in handcuffs. It was awful," said family friend, Sally Oh.
One product at the center of the lengthy indictment is Girod's Chickweed salve.
"Its ingredients include rosemary, beeswax, olive oil," explained Oh.
Throughout the accusations, the FDA often took up an issue with the labeling of the products.
"It said 'Chickweed Salve' up top, then on down said 'Cures Cancer.' Which for some people it did, but he can't say that. So he changed it to say 'Healing Chickweed,' but they said no you can't say healing. So now it just says 'Original Chickweed,'" explained Oh.
Moody said, "I mean do you go to jail because you've messed up a label on a product? I thought you went to jail because you did something bad. I mean he mislabeled something? I doubt he knew any better."
The FDA says Girod also passed out pamphlets touting his products' effectiveness in treating various conditions. It is because of those claims that under the federal food, drug, and cosmetic act the FDA says the products are defined as a drug even though multiple tests confirm the products do not contain drugs.
The FDA requires anyone who manufactures a defined drug to register their facility with them. The Girod farm is not registered.
"Sam has made this product for over 20 years, and he has never hurt anyone," said Oh.
However, the indictment says this is much more than a labeling mistake. The allegations claim the product known as TO-MOR-GONE, which is said to be "very good at removing tumors," used a bloodroot plant extract that has a corrosive effect on human skin.
Prosecutors pointed out that back in 2013, a federal judge in Missouri banned Girod from distributing these products until he met certain conditions. Those conditions include allowing the FDA to inspect where Girod made the goods. According to the indictment, the FDA says their officers were prevented from conducting an inspection at the farm. They also say Girod continued to sell the products without letting his customers know they were the subject of a court-ordered injunction.
"I feel like jail is for criminals. He might have done something wrong by the word of the law, but he is a far cry from a criminal," said Moody.
Since the 2015 indictment, Girod who fired his appointed attorney and is now representing himself has been trying hard to clear his name. The Amish farmer filed a motion to dismiss his case, citing a lack of due process, lack of standing, and lack of jurisdiction. A judge denied the motion and set a status conference back in August.
"Sam is a very literal person. This hearing didn't say, 'Hey Sam you've got to be here.' It just said there's a status hearing in your case and he thought he didn't have to show up. It was a mistake on his part, but because he is not an attorney, he just doesn't understand," explained Oh.
A warrant then issued for Girod's arrest.
The Bath County Sheriff wrote a letter to those involved, saying he is concerned about the "ongoing ruthless and relentless attack against one of his constituents." The letter went on to say Girod was in the protective custody of his office.
Girod was considered a fugitive for about five months before being arrested at his farm in early January. He is now in jail without bond awaiting his trial scheduled for late February.
"It is like a freight train out of control, there is no stopping it," said Oh.
She says she believes the bottom line in this all is that "They are targeting the Amish because they don't threaten. They don't fight back, and they don't like lawyers."
The U.S. Attorney's Office is saying that is far from the truth and that their primary and sole concern is protecting potential consumers. The office released the following statement:
"In cases like this, our interests are ensuring that drugs that are made available to the public are safe for consumption and ensuring the integrity of the judicial process."