Winchester murder-suicide victim remembered for being like 'sunshine'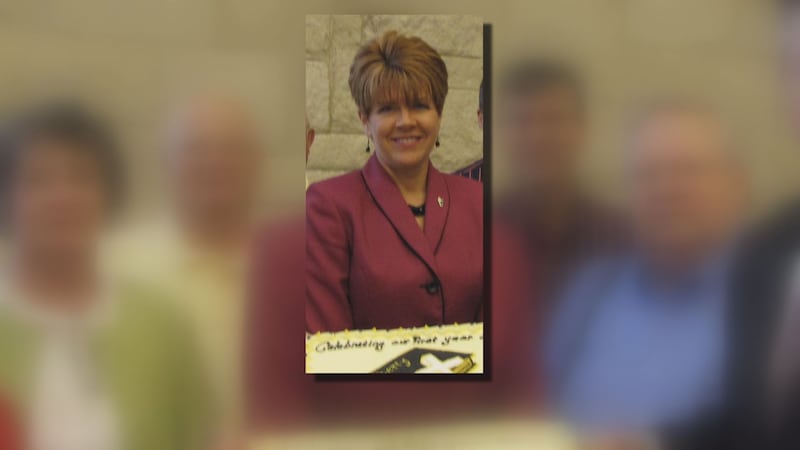 Published: Dec. 19, 2015 at 9:57 PM EST
They say she could brighten a room with her warm personality.
Melanie Gabbard, 54, died Friday in what police are calling a murder-suicide at Palmer Engineering in Winchester. Richard Lambert, 43, also died.
Friends say Gabbard was active in her community, well known for her work with Relay for Life of Clark County. And she was active in her church.
"She was kind of the right arm to me and my wife as senior pastors," said Paul Hollingsworth, senior pastor of Liberty Bible Church of God. Hollingsworth says he and the church are shocked and saddened by the sudden loss of one of their sisters in Christ. He says he knew Gabbard for nearly 20 years.
"She brought with her almost a sense of magic, in that when she entered a room, she made a statement," Hollingsworth said. "She brought sunshine to the room."
It has been a difficult couple of days in Winchester. Now, less than a week until Christmas, those who knew Gabbard say it will take time for them to heal.
"We're just going to have to pause [Sunday morning] and spend time together as a church family," Hollingsworth said. "Help each other heal."
And as they do that, they'll share memories, stories, of a woman they will never forget.
"I don't want people to walk away just thinking that one more person has been eulogized. She was a real person, and I want people to know that all the words we're saying in compliments about her are real. She was dynamic," Hollingsworth said.
"The world could use a lot more Melanies," he said. "That's for sure."
Hollingsworth says Gabbard's visitation is scheduled from 4 p.m. - 8 p.m. Tuesday at Scobee Funeral Home in Winchester. The funeral service is 1 p.m. Wednesday.
In an email to WKYT's Garrett Wymer on Friday night, Derek Hickman, the church's pastor of family ministries, also shared his recollection of Gabbard:
"My own personal thoughts are that Melanie was sunshine to our church and community," Hickman said in the email. "Always smiling and helping those around her. She did so much behind the scenes, but never asked or jockeyed for any special recognition.
"She brightened every room she walked into," he wrote, "and we will miss her so much. And while we mourn this tragedy, and are so shocked by it, I know she is with Jesus right now, and we can look forward with hope to seeing her one day."