Goodfellas' 0.0 Barstool Pizza Review leads to strong Tuesday lunch crowd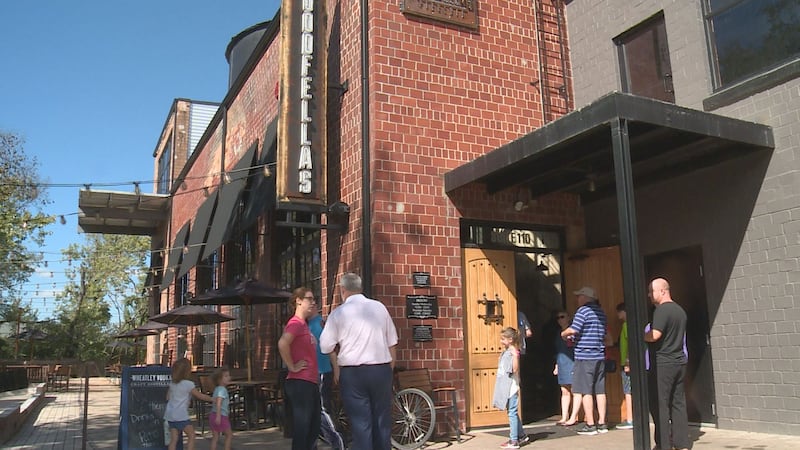 Published: Oct. 9, 2018 at 4:54 PM EDT
A sports website's negative pizza review has led to not only a significant online backlash but also strong local support for the Lexington restaurant.
Barstool Sports posted a pizza review for Goodfellas Distillery on Monday night. The sports website's video franchise features Dave Portnoy's reviews on a 10-point decimal scale based on one bite.
Portnoy called the pizza slice "ice cold" while dismissing an onlooker's "9.1" suggestion.
A restaurant employee was seen asking Portnoy and his camera operator to leave soon after the bite. This led to Portnoy giving a now-infamous 0.0 review. He would leave and spit the pizza out.
The video has received hundreds of thousands of online views in a very short period of time, and it led to many submitting bad reviews on the restaurant, including on Yelp.
warning users about "unusual activity" on the page.
The restaurant's owners, Alex Coats and Eric Boggs, told WKYT's Garrett Wymer that they made a mistake and they are trying to fix it.
"It was just a mistake that employee made by not having fresh product, and also not knowing what to do in that situation," co-owner Alex Coats said. "He was kind of surprised at the situation and came out and didn't really know what was going on and made a mistake."
The online backlash didn't stop people from showing up to the restaurant on Tuesday. Many stopped by for lunch following the viral video, leaving lines out the door at the restaurants on Mill Street and Manchester Street. The owners said the strong showing of support meant a lot to them.
Portnoy accepted a social media apology from the restaurant, and he said he was willing to try the pizza again next time he is in the city.
, Portnoy said "I kinda feel bad" that Goodfellas was getting ripped apart. He again criticized the employee who threw him out, but added: "I did think this Goodfellas seemed like a pretty cool spot before the pizza drama began."